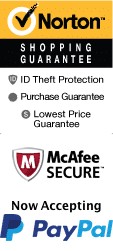 Lembert Dome in Yosemite National Park, CA
Tuolumne Meadows Visitor Center , Tioga Pass Rd, Yosemite National Park, , CA 95321
The following tours visit Lembert Dome:
6/6/2024 - 10/31/2024
Save a Thursday for this spectacular sightseeing adventure in Yosemite Valley, for up close views of world famous waterfalls, granite peaks, and glorious vistas.
Lembert Dome is the predominate Monolithic Granite dome in Tuolumne Meadows of Yosemite National Park. Rising 800 feet above the meadow floor where the Tuolumne river gently winds through the pastoral scene, the dome is one of the area's favored rock-climbing destinations.
The dome was named for Jean Baptiste Lembert who homesteaded the area in 1865. Lembert raised angora goats, but when his herd was depleted and he collected butterflies and botanical specimens for museums.