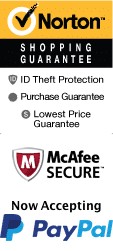 Heartfelt Holidays - Winterfest in Gatlinburg, TN
ORDERING INFORMATION
Book by Phone:
1-800-987-9852
Book Online:
From early Nov to late Feb, the Gatlinburg area transforms into a glittering city of lights. Each year in November the Annual Winterfest kicks off with the lighting of millions of holiday light displays.
Gatlinburg Winterfest in November & December
Dozens of holiday things to do are planned during November and December in Gatlinburg. Bring the whole family and take an Old Fashioned Hayride through downtown Gatlinburg, relax in the luxury of a chauffeured limousine with Limo Lites or hop on the Trolley Ride of Lights and enjoy the guided tour through the awe-inspiringly decorated streets. You'll also see special events at many of the local businesses including Thanksgiving at Christus Gardens, Guy Fawkes Day at The Fox and Parrot Tavern and the Gatlinburg Garden Club's Festival of Trees.
Gatlinburg Winterfest Arts & Crafts
Arts and craft shows are in great abundance during the holiday season and downtown Gatlinburg turns into a veritable street fair this time of year with stands lining the walks displaying awe-inspiring artwork and handmade crafts. You can stroll the walks and see some of the artists in action as well as pick up some unique gifts for that special someone on your Christmas list.
Gatlinburg Winterfest & Christus Gardens
In December you can experience one of the most moving and most visited nativity scenes in America. Christus Gardens in Gatlinburg presents a look at Christmas around the world including spectacular lighting displays, colorful banners and a history of St. Nicholas. This exhibit is sure to get you into the spirit of Christmas as it takes away all the hustle and bustle of the holiday season and returns you to the true meaning of this important day.
Gatlinburg Winterfest's Holiday Shopping
Every holiday season Santa takes time out of his busy schedule to visit the Riverbend Mall and see hundreds of adoring children. His arrival is always a big event in this small town and the excitement in the children's eyes when he appears is well worth the wait. The kids will have a chance to sit on Santa's lap and give him their long Christmas list as well as get some goodies from Santa's big red bag.
Gatlinburg Winterfest Attractions and Shows
Several of the area theaters offer special Christmas programs for the holiday season. Be sure and visit Dolly Parton's Stampede where the arena is magically transformed into a twinkling fantasy land with awe-inspiring lights, plants, music and old-fashioned holiday costumes. This show will get you in the holiday spirit with lively elves a heartwarming nativity scene and a magnificent feast all topped off with the arrival of Santa on a real sleigh! You'll also see wonderful performances at the Sweet Fanny Adams Theater, Bill Mize and Ed Gerhard Christmas Guitar Concert, Christmas on Ice in Ober Gatlinburg and much more.
Gatlinburg Winterfest Hotels, Cabins, and Lodging
And to make your vacation the best ever, there's a wide variety of lodging choices in the Gatlinburg area. Country Inn and Suites in Pigeon Forge offers great amenities like indoor and outdoor pools, in room coffeemakers, fitness center and game room and is located just minutes from all the excitement the area has to offer including shopping, restaurants, Dollywood and Dolly Parton's Stampede. The Holiday Inn Resort in Pigeon Forge is also close to all the great attractions and offers an indoor pool, whirlpool, concierge services, children's activities and much more. For spectacular scenery and unbeatable comfort your home away from home in the Smokies is the SunSpree Resort. Located next to the entrance to Great Smoky Mountain National Park, this hotel puts you in the center of all the action. You'll be within walking distance of downtown Gatlinburg and have all the best amenities including on-site restaurant, indoor pool, game room, fitness center and more.
Make this holiday unforgettable for the whole family in the charming town of Gatlinburg, TN where you'll find lots of great activities and tons of awe-inspiring scenery. You're sure to find something for everyone in the family and the decorations and holiday spirit are bound to bring out the child in every heart. Get out and make memories during the holly jolly season! The whole family is sure to have a blast during your vacation.