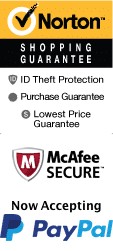 Wonders of Magic
Location: WonderWorks Attractions & Theater,

Wonders of Magic is no longer available.
Become spellbound in a fantastic magic show, led by internationally-recognized Terry Evanswood at Wonders of Magic.
With illusions, thrills, suspense, and more, Terry Evanswood amazes and captivates audiences from beginning to end in this approximately 75-minute show. A show for all ages, Wonders of Magic combines sleight-of-hand and grand illusions for an unforgettable experience. Death-defying stunts astonish audiences, as Evanswood escapes a 36-inch, whirling buzz saw and a woman floats off a water fountain 10 feet above the stage, are just a couple of the incredible acts.
A Merlin Award-winning performer, backed by a talented cast, Evanswood consistently puts on the show of a lifetime. Evanswood has provided audiences with wonderment for 17 years, and is the longest-running headline performer in Pigeon Forge. Along with the amazing feats, Evanswood shares hopeful messages with his audience, reminding them of the wonders of the world we live in.
Combine the Wonders of Magic show with the WonderWorks combo, exploring the amusement park in an educational and entertaining visit. WonderWorks has over 100 hands-on exhibits in a unique, upside down attraction. The magic of WonderWorks takes visitors on discoveries through natural disasters, space, physical challenges, imagination, and more.
Science and magic combine at WonderWorks with both the park and the Wonders of Magic show. Audiences are captivated from the moment Terry Evanswood takes the stage by his magnificent feats and illusions. Come on an adventure to the edge of reality with awe-inspiring, unbelievable acts at Wonders of Magic! Find other things to do in the area for a great getaway.
Reviews

James Eckert
Lexington, NC
✓
Verified Traveler
"We had a wonderful time."
We had a wonderful time. The venue is small enough to be able to see everything yet large enough to accommodate a decent size crowd.

Nancy Brewer
Cleveland, TN
✓
Verified Traveler
"Terry always does a great job"
Terry always does a great job. I've wanted to see the christmas show for years.

Dianna Shaw
Bradford, PA
✓
Verified Traveler
Great show, very professional, we enjoyed ourselves. Terra inspirational!

Cindy Thompson
Huntsville, Alabama
✓
Verified Traveler
What a great show, i would recommend anyone coming to gatlinburg to go see this show. Terry is such a good magician and put on such a great show, my family and i were actually in two of his acts on stage. I have a 16 & 9 year old boys and they really thought terry did a super job. He and his staff even took the time after the show to sign autographs and take pictures. Don't pass it up you will be missing out on one of the best shows in the smokey mountains.
Frequently Asked Questions for Wonders of Magic:
Approximately how long is the Wonders of Magic?

The show lasts approximately 2 hours.

In what theater is the show held?

Wonderworks Theater

What type of parking do you have?

Parking is free.

What amenities are available?

There is a restaurant onsite.

Is Wonders of Magic handicap accessible?

Yes.

For what ages is Wonders of Magic appropriate?

Great for all ages.