Pigeon River Whitewater Rafting & Zipline Combo
595 Hartford Road Hartford , TN 37753
1-800-987-9852
Description
Pigeon River Whitewater Rafting & Zipline Combo Photos (11)
Customer Photos (2)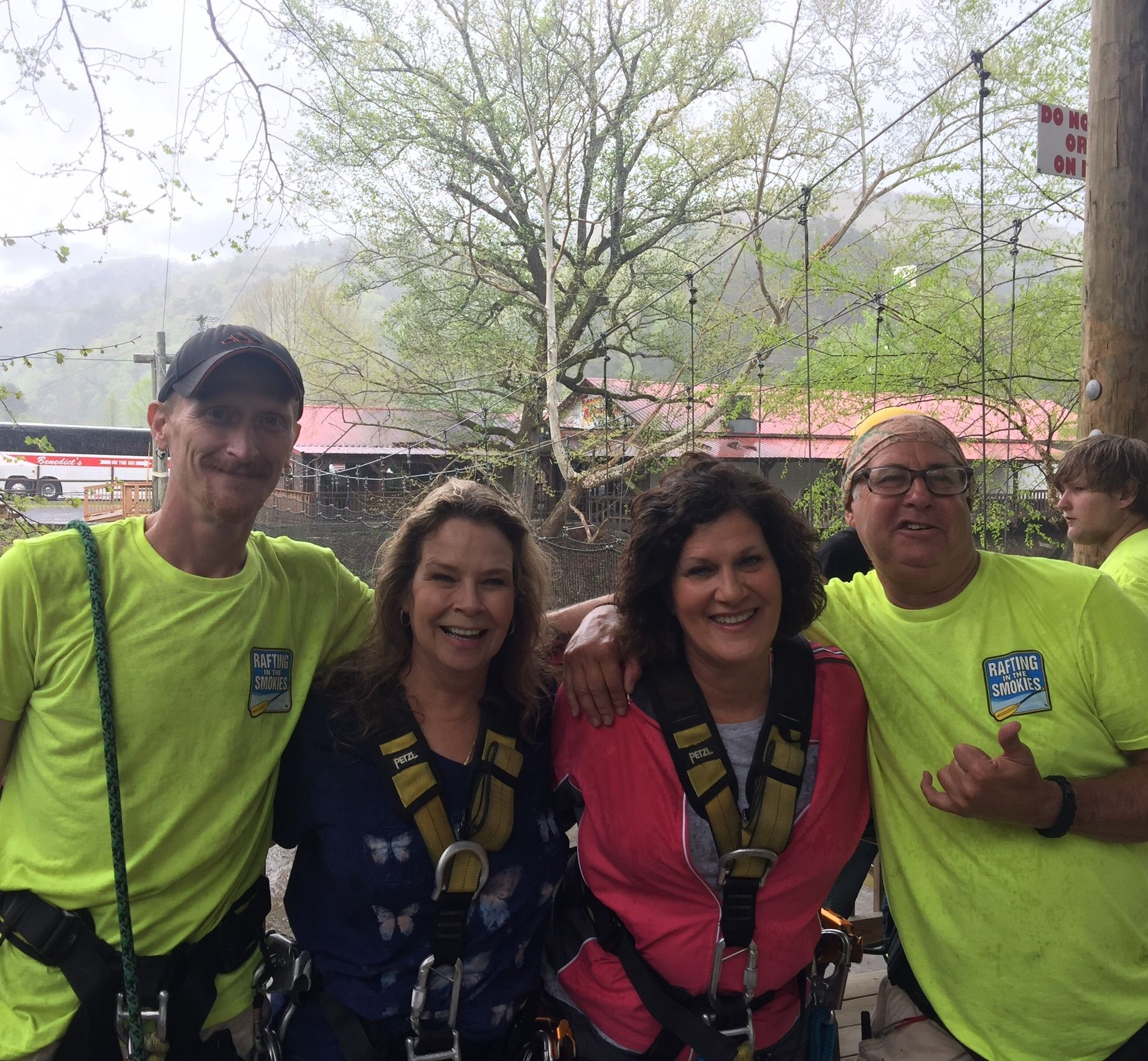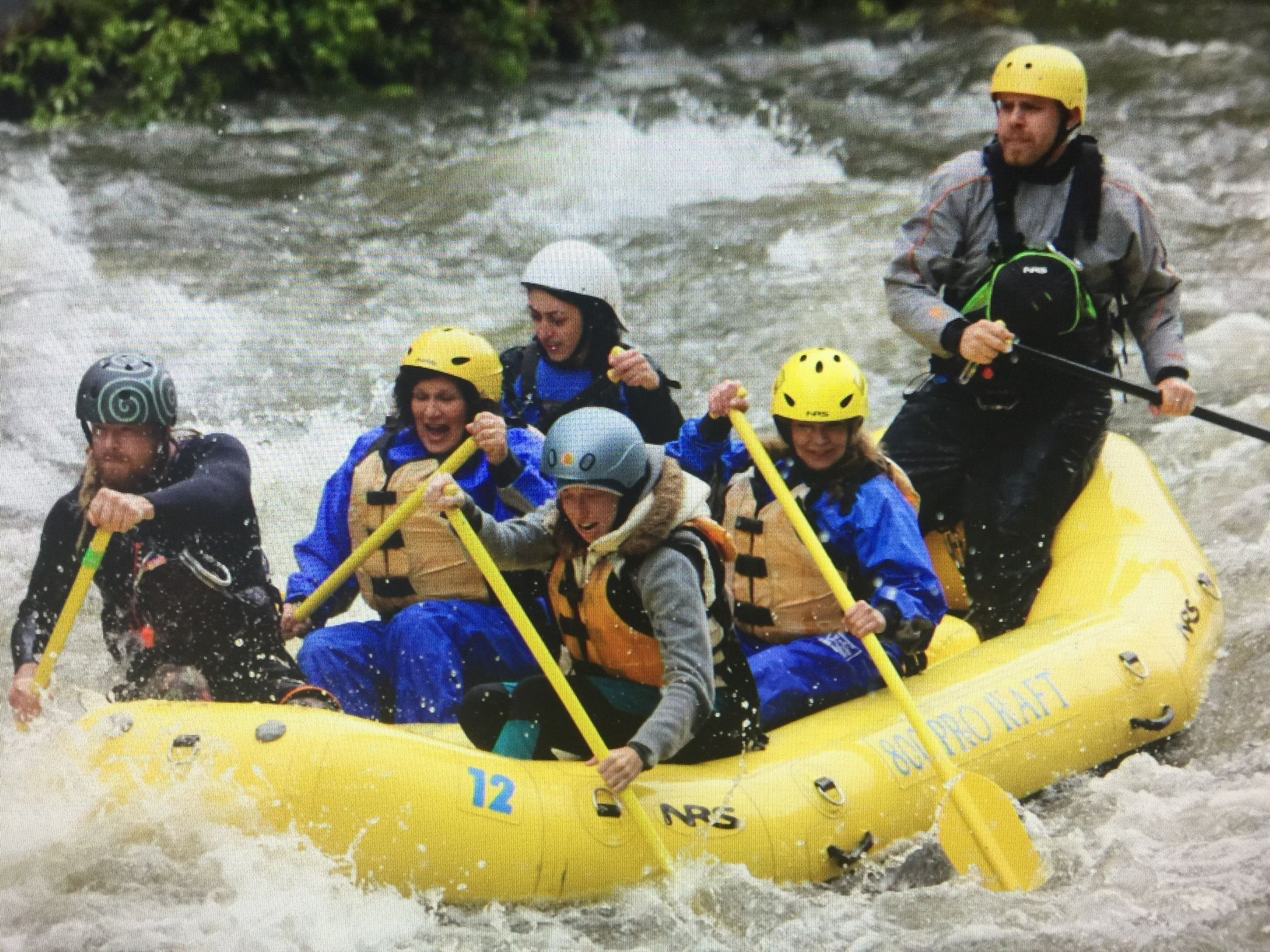 This Whitewater Rafting and Zipline Combo gives you the opportunity to explore both the beautiful Pigeon River as well as the Zipline Canopy Tour for the best views of the river and surrounding area.
This fantastic combination experience provides guests with the opportunity to experience fantastic views of the Family Adventure Island, the beautiful river, and the flora and fauna in the area that can only be seen in the Great Smoky Mountains, all of which is included in the Zipline Canopy Tour. Along with this tour, you can go whitewater rafting on either the upper or the lower portion of the Pigeon River. Both areas provide fantastic views, as the river borders the Smoky Mountains National Park, Cherokee National Forest, Martha Sundquist State Forest, and the Appalachian Trail, some of the most dramatic country in East Tennessee.
Before your rafting trip, the group will set out from the Pigeon River Outpost in Hartford, Tennessee, and you will be transferred to the river in order to start your tour. Afterward, you will return to the ten-acre Family Adventure Island, where you can enjoy a picnic, swings, a bean bag toss game, a swimming beach and wading area, and a nature trail for your pleasure.
The Pigeon River gives you a thrilling ride, but it conveniently requires no expertise, making it ideal for family-friendly activities. This locally owned business promotes sustainable tourism, which means that taking care of the natural resources, the heritage of the locals, and sharing the outdoor experiences with guests are the most important principles for Rafting in the Smokies.
Upper Pigeon River Whitewater Rafting
On the Upper Pigeon River Whitewater Rafting trip, your professional guide will take you down five miles of lively rapids for an exciting, 1.5-hour trip down the river. This upper section of the river includes twelve Class III and three Class IV whitewater rapids, making this fun trip exciting for beginners and experienced rafters. These splashes and bumpy waves each have their own interesting names, including Too Late, Vegamatic, Razor Blade, After Shave, and Lost Guide. This trip requires all participants to be eight years or older.
Lower Pigeon River Whitewater Rafting
On the Lower Pigeon River Whitewater Rafting trip, you can explore more than six miles of this beautiful river on a casual trip with calm waves. These Class I and Class II waves are calm and relaxing, perfect for a family to experience on this two-hour trip. This trip requires all participants to be three years or older.
Zipline Canopy Tour
The Zipline Canopy Tour offers guests the best views of Family Adventure Island, the Pigeon River, and beautiful plants and animals that can only be seen in the Smokies. This mile-long, one-hour ziplining course takes you high in the air with the aid of an impressively constructed zip line tower that will send you racing through the treetops. This experience includes a total of six zip lines crossing two sky bridges with a total of 2,400 feet. This trip requires all participants to be five years or older. The minimum weight is 45 pounds and the maximum is 250 pounds.
Important Information:
Your float trip rafts rain or shine, so whatever the weather, all participants should meet at the river outpost 45 minutes prior to the trip time. When the weather makes it necessary, guests are provided with complimentary nylon jackets and pants, and wetsuits are available for an additional price. Be sure to wear waterproof sunscreen, especially during the summer.
Also be prepared to get wet. Swimming suits and synthetic material shorts are recommended and be sure that your shoes are appropriate, as proper footwear is required to participate in your rafting trip. Crocs, flip-flops, and bare feet are not allowed. For after your float trip, a towel and change of clothes are recommended, and changing facilities, restrooms, and showers are available.
For those who wear glasses, it is recommended that you use an eyeglass retainer, and they are available at the on-site store for an additional price. Your car keys can be left with the staff in a safe location during your float trip so that they are not lost on the river. Please refrain from wearing jewelry, and only bring a camera if it is waterproof, as it will get wet on the float trip. If you desire photographs, the Rafting in the Smokies professional photographer takes a series of photos of each raft, and those images are available for purchase after your trip.
Life jackets (personal flotation devices) and helmets are provided for all guests and are a requirement in order to participate. All participants must be able to fit in a 56" life jacket. Each raft sits seven people, plus the friendly tour guide.
For all zip line participants, closed-toed shoes that are secure around the ankles and knee-length shorts are required.

Frequently Asked Questions for Pigeon River Whitewater Rafting & Zipline Combo:
What is included in the admission price for Pigeon River Whitewater Rafting & Zipline Combo?

Includes the rafting adventure and zipline.

What level of physical ability is required?

Minimal physical ability is required, but no experience is necessary.

Is Pigeon River Whitewater Rafting & Zipline Combo guided or a non-guided timed equipment rental?

This is a guided adventure.

What type of clothing is appropriate?

Wear comfortable clothes you do not mind getting wet. Shoes must stay on your feet (no flip-flops, crocs, etc)

What age is Pigeon River Whitewater Rafting & Zipline Combo appropriate for?

8 years or older on whitewater trip. 5 years or older on the zipline course.

Is food available or provided?

Meals are available for purchase.
Reviews
5.0 | 2 reviews
DEBRA FASCIO
LA
✓
Verified Traveler
"best time of my life"
Went zip lining & white water rafting for my 60th birthday. Had the best time of my life...More fun than i could ever imagined. The guides were awesome making our experience a blast!!! Thank you for the wonderful memories
Tip: Prepare to have fun!


Greg Bouhanna
MI
✓
Verified Traveler
"entire family loved every minute of it."
Zip lining was fun and the staff there was great with the kids. Rafting was awesome and the entire family loved every minute of it. Our guide was awesome and made it even more memorable!!
Book Now!