Top 6 Gatlinburg Shows for 2019
Tennessee is well-known for its range of musical entertainment and true country spirit, and the shows that the Gatlinburg area offers can give visitors a true sense of this fine vacation spot. It won't take long to find the show that perfectly matches your interests.
Top 6 Gatlinburg Shows for 2019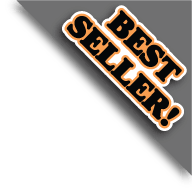 If you're in the mood for some good ol' fashioned southern entertainment, the Dixie Stampede will certainly provide you with it. Come to the pre-show for some fun entertainment in the Carriage Room, and then watch as 32 horses and trainers perform spectacular acts that show their talent. A four-course meal will also be provided for you as you watch the show.
This Motown Legend tribute features some of the greatest songs, excellent harmonies and fun dance moves. It's easy to see why audiences all over love this fantastic show!
Available 168 days between Mar 7, 2019 & Sep 30, 2019
View Schedule
Relive all of the greatest musical hits of the various decades in this energetic and fun show that is sure to have you singing along with each performance! From rock 'n roll to pop and even a military tribute, this show will take you on a memorable musical journey through the ages!
Available 41 days between Apr 4, 2019 & Sep 26, 2019
View Schedule
The Sweet Fanny Adams Theatre is the oldest purveyor of professional, live-on-stage, original musical comedies in the Smokies, and this theater will take you back to the 1890s, where you will be treated to slapstick comedy and unmatched wit!
Available 161 days between Mar 30, 2019 & Dec 31, 2019
View Schedule
After seating yourself inside this beautiful theater, you'll witness the great choreography and talented vocals of entertainers from all over the country. The show incorporates all your favorite country hits, old-time gospel and true patriotic tunes to hold fast to the American tradition. The show lasts around two hours.
Available 209 days between Mar 28, 2019 & Oct 31, 2019
View Schedule
Head to Gatlinburg, TN to catch Dolly Parton's Smoky Mountain Adventures Dinner and Show. As one of the top shows of the year, it provides family fun and quality entertainment for all ages. This two-hour show features quality storytelling and the story of Dolly's own family history. Plus, guests will also be treated to a mouthwatering meal.
Pricing and schedule are currently unavailable.

Activities