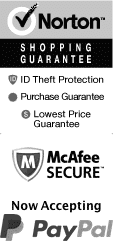 6 Best Gatlinburg/Pigeon Forge Dinner Shows for 2023
Tennessee is well-known for its range of musical entertainment and true country spirit; and the shows that the Gatlinburg area offers can give visitors a true sense of this fine vacation spot. Whether your family enjoys comedy, magic, thrilling dinner shows, or classic music, there is something for everyone. It will not take long to find a show that perfectly matches your interests and can help your family enjoy their best Great Smoky Mountain vacation yet! Whether you want to take in a fun lumberjack dinner show complete with axe throwing or a light hearted variety game show, there are options for every endeavor in Pigeon Forge TN. Check out all the shows in Pigeon Forge and create the most unforgettable experience to this national park area. Variety Shows: These family oriented endeavors are popular and embody the best of your Pigeon Forge vacation and the Smoky Mountain area. Experience amazing shows from Dolly Parton creations to competitive lumberjack experiences. You and your loved ones are sure to love the daring feats and performers as they are entertained. Dinner Show Experiences: Bring a healthy appetite with you to your shows in Pigeon Forge. Dinner experiences are a great way to savor delicious pork barbecue, country fried chicken, mashed potatoes, sweet potato souffle, cheesecake for dessert, and more. Whether you watch beautiful mermaids and pirate spirit at Pirates Voyage Dinner Show or the trick riders at the Dolly Parton Stampede, you will laugh along with side splitting comedy, watch jugglers, and enjoy Southern hospitality served up mountain style. Your Smoky Mountain adventure is sure to be made memorable with the barnyard animals of Dolly Parton's Stampede or the scallywags of Pirates Voyage. Head to one of the majestic theater venues to experience some of the finest entertainment featuring kid friendly productions, singers and dancers, and the best Smoky Mountain attractions. The Smoky Mountains are brimming with fantastic entertainment, so do not miss out!
6 Best Gatlinburg/Pigeon Forge Dinner Shows for 2023
Nov 28, 2023
to
Mar 31, 2024
Dolly Parton's Stampede Dinner Show Pigeon Forge, TN - Tickets, Menu, Schedule
Schedule
If you're in the mood for some good ol' fashioned southern entertainment, Dolly Parton's Stampede will certainly provide you with it. Come to the pre-show for some fun entertainment in the Carriage Room, and then watch as 32 horses and trainers perform spectacular acts that show their talent. A four-course meal will also be provided for you as you watch the show, complete with rotisserie chicken and barbecued pork loin. Top it all off with a delicious dessert and you are sure to have a recipe for amazing fun in the Great Smoky Mountains.
Feb 4, 2019
to
Dec 31, 2019
Hatfield and McCoy Dinner Show in Pigeon Forge - Tickets, Schedule & Reviews
Schedule
You will not find better entertainment options anywhere besides the Hatfield and McCoy Dinner Show! This exciting two-hour show features your favorite feudin' families - the Hatfields and McCoys. Cheer on your favorite family as they compete in everything from dancing, acrobatics, singing, and more in a hilarious family-friendly display. The bluegrass music, aerial activities, and rope tricks are just a few of the events that will keep guests awestruck. Of course, guests will also be able to feast upon a true Southern meal fit for any appetite. The buffet options include fried chicken, barbecue, tons of sides, and Granny's Famous Special Dessert to top all of it off.
Nov 28, 2023
to
Jun 30, 2024
Pirates Voyage Dinner & Show in Pigeon Forge, TN
Schedule
Enjoy swashbuckling fun at one of the Top Gatlinburg/Pigeon Forge Shows of the year - Pirates Voyage Dinner & Show. This exciting show features the antics of two pirate crews as they battle on a giant 15-foot indoor lagoon and two full-scale pirate ships. Cheer on your favorite as they compete in acrobatics and stuns all set to original Dolly Parton music. This exciting display is sure to impress, and guests can even sink their teeth into a delicious homestyle meal featuring four courses of mouthwatering food.
Nov 28, 2023
to
Dec 31, 2023
Biblical Times Dinner Theater Pigeon Forge
Schedule
A mouthwatering meal and inspiring gospel-based entertainment comes together for a marvelous experience at Biblical Times Dinner Theater. This dinner theater provides scripturally-accurate performances that bring the Bible to life right before your eyes. The theater employs a state-of-the-art sound and lighting system, live actors, and holographic displays to bring character and wonder to each production, providing a spiritual time that you won't soon forget. With two halves of the show, each providing its own entertainment value, you won't find a better place to witness the inspiration of the Bible!