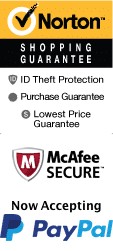 Smoky Mountain Opry Variety Show
Location: Smoky Mountain Opry Theatre,

Smoky Mountain Opry Variety Show is not returning in 2020, it is unknown at this time if it will return in 2021.
The Smoky Mountain Opry Pigeon Forge TN music show is one of the largest and most accoladed music productions in Gatlinburg as it weaves together components of comedy, music, dance, and more. The stage comes alive as well with its digital projection system, huge video screens, surround sound, and a stunning laser light system to make it even more eventful. Mix all of these features and you get one of the greatest shows in the Smokies. Add it to your vacation because this year is sure to be a blast!
This production is the area's largest musical variety and includes all genres of music from past to present. Everything from classic rock and country music is included, each performance utilizing beautiful costumes and stage effects. Hear incredible tributes to some of your favorite artists like Sinatra, Michael Jackson, and The Beatles along with many more other great musical legends. There is a variety of music that will treat all listeners, as it features everything from pop to country to gospel music, and all ages are sure to have a grand time singing along with their favorite songs and enjoying the intricate costumes and elaborate dance numbers alongside the big band and singers and dancers. So for guests who want to enjoy today's country hits and more performed by talented musicians, and the Smoky Mountain Opry show is a must-have addition to their vacation.
Once the lights dim and the fun begins, the audience will be at the edge of their seats! The variety is sure to stun the entire family as it is packed full of interesting displays, magical endeavors, goofy comedians, and more; do not miss out on the opportunity to see this astounding event live in Pigeon Forge!
About the Smoky Mountain Opry Theater
Fee Hedrick Entertainment Group prides itself on creating amazing shows that can deliver fun for the entire family. Since 1995, this group and its theaters have provided favored shows to the
area
, offering unique entertainment that has had great influence on the area. Fee Hedrick has also created well-known Gatlinburg/Pigeon Forge such as The Comedy Barn and Hatfield & McCoy Dinner. The theater features comfortable seating as well as state-of-the-art video and sound systems that combine to provide a memorable experience during each production. You are sure to be impressed with these productions, so be sure to add one onto your trip!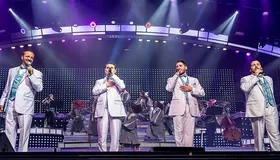 Do not miss out on dancers and singers, comedians, and tons of fun at this event. The entire family is sure to have a fun time, so be sure to book your Smoky Mountain Opry tickets today!
Reviews

Lisa Brandon
West Columbia, SC
✓
Verified Traveler
"You will not be disappointed."
Best show in gatlinburg. You will not be disappointed. Loved the music and the costumes.

Kenneth Bremer
Grand Rapids, Michigan
✓
Verified Traveler
"We had a great time at the Opry."
We had a great time at the opry. Music was entertaining and inspirational. Comedy act was spot-on. Thanks for a good great night.

Donald Brack
Radcliff, KY
✓
Verified Traveler
"The best ... Everything right on schedule nothing late!"
The beSt Show that i have Seen in yearS and yearS! Everything right on Schedule nothing late! Very , very verSatile and entertaining. Heart felt anouncementS on chriStmaS about chriSt'S birth! Live animalS on Stage waS a pluS, eSpecially the camel! FantaStic muSic along with grand light Show. I Spent 23 yearS in combat armS ( armor ) and i want you to know how much i appreciated your acknowledgment for that Service! Thank you i needed that!!! I waS a tad bit embarraSSed Standing up in front of all thoSe people but Soon got over it! I will definitely be returning with friendS aS i cannot verbalize how grand and warm a performance that waS given! PleaSe thank all that were involved aS they made chriStmaS eve very Special for my wife and mySelf!! BleSSingS! CSm donald l. Brack u.S. Army (armor) retired

Patrick Hale
Fayetteville, GA
✓
Verified Traveler
"We thoroughly enjoyed The Smokey Mountain Opry!"
We thoroughly enjoyed the smokey mountain opry show! Very entertaining and cleangood family entertainment which is something you can't get from tv anymore. We recommend this show for allwe believe you will get your moneys worth. All the performers did a fantastic job!
Frequently Asked Questions for Smoky Mountain Opry Variety Show:
Approximately how long is it?

It lasts approximately 2 hours.

In what theater is it held?

It is held at the Smoky Mountain Opry Theater.

Do the performers sign autographs and meet the audience afterwards?

Yes, afterwards they come out to the lobby to mingle with guests.

What is the length of intermission?

Intermission lasts approximately 15 minutes.

What type of parking do you have?

Parking is free.