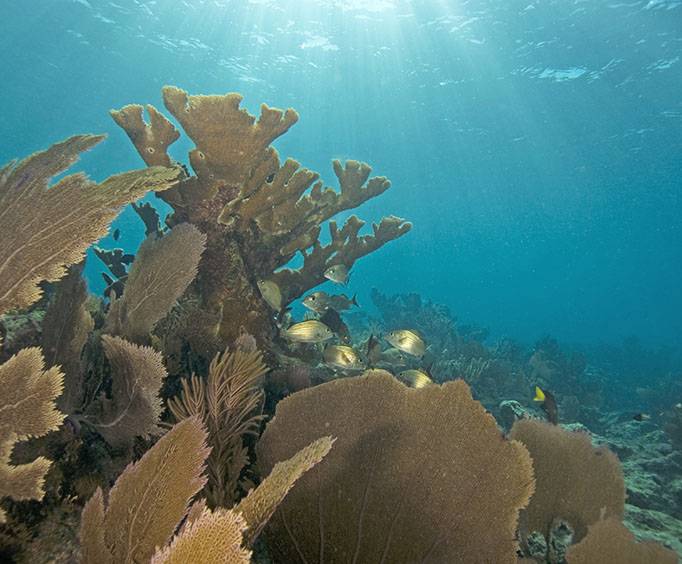 Crab Cove near Fort Lauderdale, FL
The Crab Cove near Fort Lauderdale, FL is located along Deerfield Beach. This is a section of the outer reef that runs parallel to the shore. It's a popular location for scuba diving as there are beautiful fish and other animals in the water.
There is a high concentration of animals along the western side of the cove. When you look at the reef from the air, it looks like a crab in shape. The north and south ends have slight curls that make them look like the claws of a crab. Many people visit the cover to catch lobster as the water seems to be brimming with these animals. There are also undercut edges where lobsters like to hide in search of food. Some have seen whale sharks in the water as well. These aren't frequent sightings, though, so swimmers shouldn't let that stop them from exploring the beautiful blue waters and enjoying the colorful fish. It's best to start at one of the ends of the reef so that you can explore the entire area. Drifting along the main ridge gives the best views. If you want to see some of the lobsters and crabs, then stay in the deeper waters.
Take a swim through Crab Cove the next time you are visiting one of the many attractions in Fort Lauderdale, FL. Be sure to have your camera so that you can take pictures of the beautiful coral and animals.