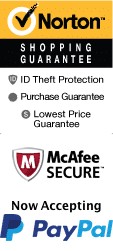 Cassandré Voice of an Angel Christmas Spectacular 2023 Schedule
There is something for the whole family to enjoy at Cassandre & Friends. Cassandre uses her stunning vocal talents to perform everything from pop to Broadway, gospel, and classical songs, giving the whole family something to enjoy at this show. Backed by the musical support of a live orchestra, Cassandre's new show in Branson is both memorable and engaging. The show is playing in the Hughes Brothers Theatre throughout the year, a theater known for its bright stage, comfortable seating, and great sound and lighting systems. Reserve your seat today for this memorable show with an advance ticket purchase!
Cassandré Voice of an Angel Christmas Spectacular Schedule
Full Calendar
Cassandre The Voice of an Angel Christmas Spectacular :
During the Christmas Spectacular show, guests will be treated to the normal Cassandre and Friends show for the first half. Then, the second half truly shines with an amazing array of cheerful Christmas songs to put you in the holiday spirit! This show features the talents of Cassandre and Timothy Haygood as well as The Stardust Band and Branson's largest live orchestra.

Book Now!