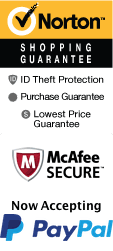 YOUR PEACE OF MIND IS OUR TOP PRIORITY
Should you need to cancel at any time, you have up to 48 hours from your vacation start date to do so for a 100% future travel credit.
Noah The Musical at Sight & Sound Theatres
Location: Sight & Sound Theatres, 1001 Shepherd of the Hills Expy Branson, MO 65616
1-800-987-9852
Description
Noah The Musical at Sight & Sound Theatres Photos (18)
Customer Photos (66)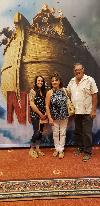 Noah the Musical at Sight & Sound presents a monumental depiction of the classic story of Noah and the Ark from the Bible, complete with a towering on-stage ark, live animals, live actors, original musical production, and vivid set design. Performing at the Sight and Sound Theater for the 2020 season, lucky audience members will have the opportunity to witness one of the greatest theatrical production options ever held in the Ozarks! Do not miss out on this epic and unforgettable production.
Staying true to the tale from the Bible, Noah the Musical will cover Noah's journey as God reveals to him the coming flood, and Noah and his three sons strive to save others while building the ark and rounding up the many species of animals found on the Earth. Branson visitors are sure to find a touching tale that will be familiar, yet shine in an entirely new light, for an enormous performance that you won't soon forget! This production features a talented live cast along with live animals and the production quality that guests have come to love and expect from Sight & Sound Theater. The live performance event itself lasts approximately 2 hours and 15 minutes.
About the Sight & Sound Theater Production History
Dubbed 'the Christian Broadway,' this theater in Branson has taken the definition of live theater production to the next level. A cast of more than 50 live actors combines with trained animals to put on an immersive experience on the Sight and Sound Theatre's expansive performing arts stage, complete with auditorium designs reaching upwards of 40 feet in height. Along with the sheer size of the production, Sight and Sound Theatres incorporates a mechanical stage, 3D video imaging, pyrotechnics and laser lighting effects for a tremendous retelling of some of the most popular tales from the Bible.
Sight & Sound Theatres has been known for its amazing productions since its shows opened and began touring at entertainment venues across the country in 1976. The theater is family-owned and takes great pride in bringing quality shows to the Ozarks and the Lancaster, PA area!
Of course, the story of the Eschelman family starts with humble beginnings. In fact, the original productions debuted on a single slide projector. It truly has become an amazing step up into the entertainment centre it is known as today!
About the Productions
Sight and Sound hosts more than a million people from all over the world each year. At both the theater in Branson and the Lancaster, PA location, the shows are awesome theatrical performances featuring amazing special effects, living animals, and the original musical production scores that set this display apart from any other performance you can watch. Each of these productions takes years to write, produce, and display. Everything that you experience is completely original, from the music to the script! Just a few of the other notable Sight & Sound entertainment and live stage productions include Miracle of Christmas, Samson, and Jonah.
2020 is shaping up to be an exciting year for Sight & Sound Theater in Branson, MO! Do not miss out on the chance to see the beloved Noah the Musical show as it returns to the Ozarks for one season only! Take a trip to Branson and get your front-row seat tickets today to this heartwarming all-ages show!
Noah The Musical at Sight and Sound Theatres® Branson
Available 12/1 until 12/31
Get ready to experience the Bible like never before with a trip to see Noah the Musical at Sight and Sound! This inspiring production allows visitors of all ages to sit back in comfortable theater seats and see the history of Noah and his Ark unfold!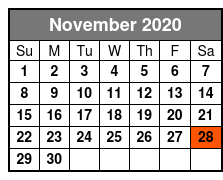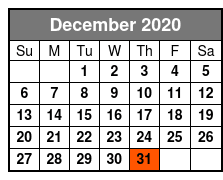 Reviews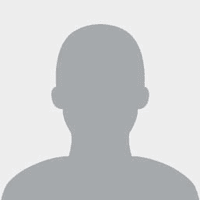 Customer
MI
✓
Verified Traveler





"WELL DONE !! would recommend this show to everyone- don't miss it."
We had tickets to the lancaster, pa theatre joseph and the amazing technicolor dream coat and due to recent floods in the area decided against traveling there. We called the theatre and they transferred our tickets to branson, mo for noah. What a delight! The animals were so well trained, they were wonderful! The storyline is so appropriate for our times. We enjoyed the backstage tour prior to the show and gained valuable insight into the show. I was impressed, also, that sight and sound theatres pay for all of the actors make-up, which is not standard in the industry. Well done !! Would recommend this show to everyone- don't miss it. Well worth every penny.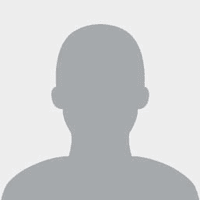 Ruth Ryan
AR
✓
Verified Traveler





"Awesome!"
Awesome!! The music was wonderful, the setting was fantastic! To realize i was sitting in the middle of the ark with all those animals quietly sitting in their designated spots to me showed the power of god and how he takes care of even the minute details. The live animals were perfectly trained to go exactly where they needed to go. The message by jesus at the end parallelled the story of noah. Noah and his family believed god's word that said god was going to destroy the earth and all those who did not believe in him. Noah and his family believed and followed god's commandments to build the ark and be saved from destruction. Jesus tells us we are to believe god's commandments and follow him. Those who do not believe will again be left out of the ark but this time it will be for eternal damnation.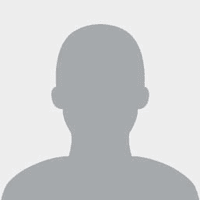 Barbara Ann Rimpson
MO
✓
Verified Traveler





"No other play can compare to Noah The Musical!"
No other play can compare to noah the musical! God truly was in that place. I appreciate so much how they fit jesus in at the end and the invitation for people to be saved. I also appreciate the prayer committee that was available for whoever needed prayer. God blessed and used the director and cast. God even used the animals because they were very well trained. Thank you all for your hard work in portraying the gospel! I'm a play writer and this play gave me chills! I could feel the holy spirit all through the play!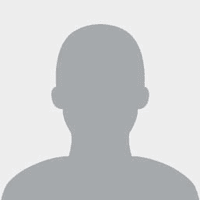 Josette Pierce
Wagoner, OK
✓
Verified Traveler





Show was a good production, it would have been wonderful to see a diverse race in the show instead of 1 or 2. This gives a false sense of how god says heaven is to look like. Your shows would be the perfect platform to depict and demonstrate how god truly wants us to be. It's sad to still see people who profess themselves as christians to continue to exclude other races as if they do not exist. Very heart breaking.
Frequently Asked Questions for Noah The Musical at Sight & Sound Theatres:
What is the length of intermission at Noah at Sight & Sound Theatres Branson?

Intermission lasts approximately 15 minutes.

What type of parking do you have?

Parking is free.

Approximately how long is the Noah at Sight & Sound Theatres Branson?

The show lasts approximately 2 hours and 15 minutes.

In what theater is the show held?

Noah the Musical is held at Sight & Sound Theatres in Branson, MO.
Noah The Musical at Sight & Sound Theatres Schedule
| | |
| --- | --- |
| Date / Day | Available Times |
| | |
| | |
| | |
| | |
| | |
| | N/A Sold Out |
| | N/A Sold Out |
| | |
| | |
| | |
| | |
| | |
| | N/A Sold Out |
| | N/A Sold Out |
| | |
| | |
| | |
| | |
| | |
| | N/A Sold Out |
| | N/A Sold Out |
| | |
| | |
| | N/A Sold Out |
| | N/A Sold Out |
| | |
| | N/A Sold Out |
| | |
| | |
| | |
| | |
Book Now!