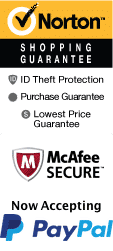 YOUR PEACE OF MIND IS OUR TOP PRIORITY
Should you need to cancel at any time, you have up to 48 hours from your vacation start date to do so for a 100% future travel credit.
King's Castle Theatre Shows
Click for More Information

Exclusive Online Offer: Buy 1 Get 1 Free
(Must purchase in advance online or toll-free at 1-800-987-9852)
2701 W 76 Country Blvd Branson, MO 65616
1-800-987-9852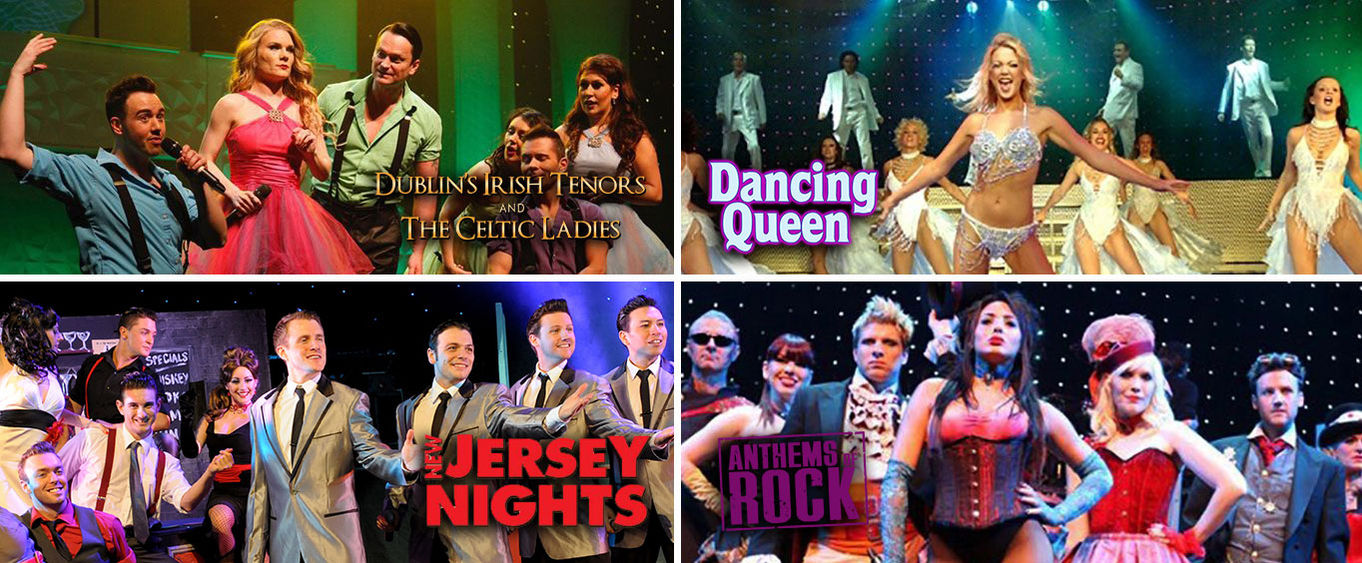 Description
King's Castle Theatre Shows Photos (15)




Customer Photos (90)




Kings Castle Theatre is one of Branson's most iconic performance venues. Offering up some of the finest classics like Dublin's Irish Tenors along with tribute shows such as Anthems of Rock, this venue continues to impress Branson visitors of all ages. Each dynamic show is rooted in high-quality flair that will have you tapping along during the entire experience.
Each production is showstopping. Each dancer and singer dedicates themselves to the craft and are extremely talented. Decked out in fanciful costumes and combined with the stage effects, lighting, and awesome sound system, they bring some of the finest entertainment to the Ozarks. Whether you want to catch a tribute show or experience the Branson classic Dublin's Irish Tenors, there's something for every visitor.
About Dublin's Irish Tenors
Join five of Ireland's finest tenors for an amazing show as they sing all the Emerald Isle songs you know and love! With incredible voices and style, this hugely talented group of Ireland's finest singers performs popular music of the 20th century including opera, jazz, pop, and famous Irish classics creating a unique and fun show! With their wonderful harmonies, youthful image, and radiant smiles, the group will perform the most recognized Irish hits that are sure to leave you tapping along.
About New Jersey Nights
With New Jersey Nights, you'll get to see several talented performers bring to life the songs of your favorite Jersey boy band: Frankie Valli and the Four Seasons. Showcasing their top songs of the '60s, '70s, and '80s, you'll take a journey through the ages and hear the hits that made them one of the best-selling musical acts of all time. Some of their greatest hit songs include 'Big Girls Don't Cry,' 'Sherry,' 'Walk Like a Man,' 'Rag Doll,' and many, many more. This spectacular show is energetic, fun, and gives the audience the opportunity to hear their most beloved and greatest hits complete with perfect harmonies, authentic costumes, dancing, and a live band. This spectacular celebration is a great opportunity to enjoy the music of the past with modern Branson flair.
About Anthems of Rock
These rock 'n roll hits offer a great way for the audience to enjoy an amazing time with their loved ones, and Anthems of Rock brings plenty of entertainment to the stage. Join this talented live cast for an evening of fun, songs, and memories that will transport you back to the good ole days. Just a few of the rock artists and famous bands that are celebrated during this show include Journey, Queen, Aerosmith, the Beatles, and the Rolling Stones.
About Dancing Queen Ultimate 70s Tribute
Touring since 2009 in Las Vegas, Reno, and more, and getting its start as an ABBA tribute show, Dancing Queen is a tribute act that no music fan would want to pass up! This exciting show pays tribute to the 70's most famous bands in a show-stopping musical extravaganza with crowd-pleasing hits and the most recognizable songs of the 1970s. Singing favorite song selections like We Are Family by Sister Sledge, the tribute band will wow you with their delightful costuming and talented voices. Dancing Queen also features some of the other celebrated hits of the decade, including 'YMCA', 'Play That Funky Music', 'Superstition', and more. Indulge in an upbeat medley of groovy hits, Motown tunes, and everything you love about the 70s era of music history! Whether you are a longtime ABBA fan or simply want to enjoy the disco music of your favorite era, do not miss out on the fantastic showmanship of Dancing Queen Ultimate 70s Tribute Show!
About King's Castle Theatre
This venue is one of Branson's finest! Located in a key location in downtown Branson, you will be able to enjoy countless tribute shows in a comfortable and clean theater. Each show is accented with a state of the art sound and lighting system on the expansive stage, allowing you to enjoy lively performances! The talented cast is filled with amazing performers who bring their extensive repertoires with them to bring each show to its highest potential. No matter your tastes, these tribute shows are sure to make a great addition to your Ozarks itinerary.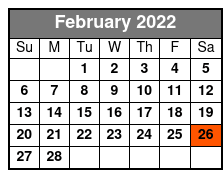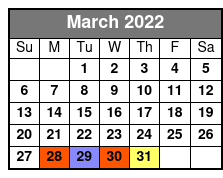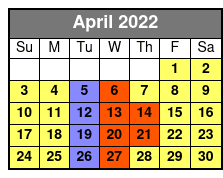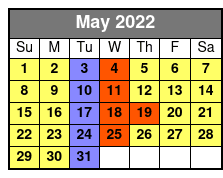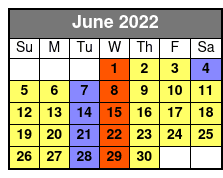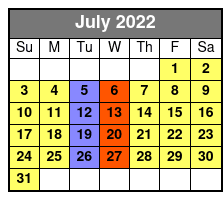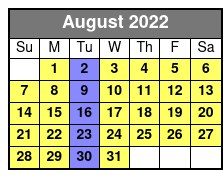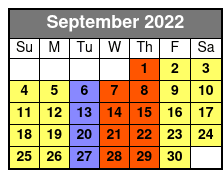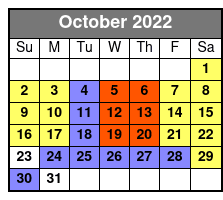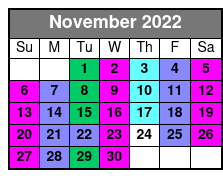 Dancing Queen Ultimate 70s Show
Available 3/3 until 10/19
Create brand new memories to cherish in Branson, MO with the fantastic and revamped Dancing Queen Ultimate 70s Tribute Show. This experience combines the best music from the 70s with elaborate costumes, exciting choreography, and other dazzling elements to create a memorable concert for each audience member who attends.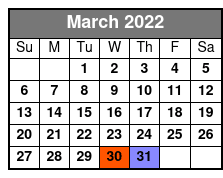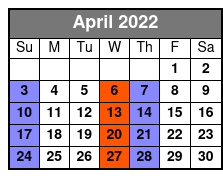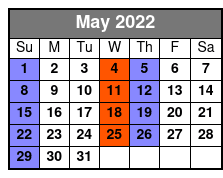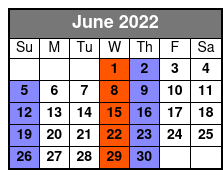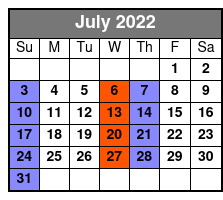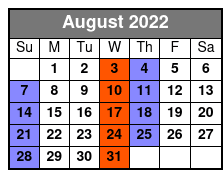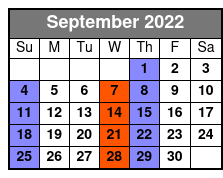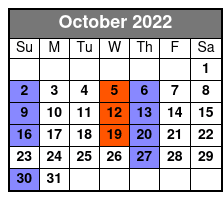 New Jersey Nights
Available 3/4 until 10/25
If you are looking for an amazing musical event in Branson, MO, be sure to head out to see New Jersey Nights: Frankie Valli and the Four Seasons Tribute show where you and the entire family can celebrate a true icon of American popular music and the famous hits of one the greatest artists and bands of our time right on the Branson stage! These boys truly create an unforgettable evening, so do not miss out on a smash hit concert in the Ozarks.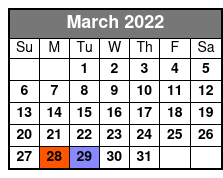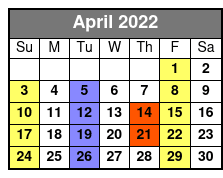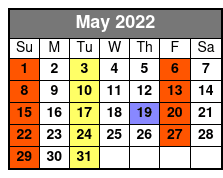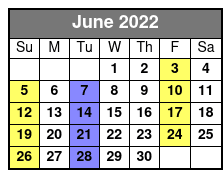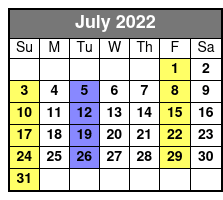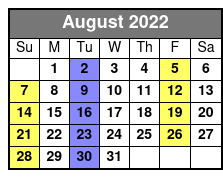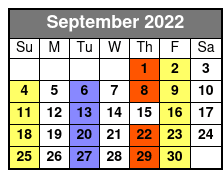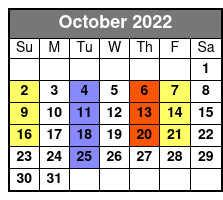 New Jersey Nights Christmas Show
Available 11/2 until 12/7
With the New Jersey Nights Christmas Show, you'll see these talented performers not only bring to life the songs of Frankie Valli and the Four Seasons, but many fabulous holiday songs as well!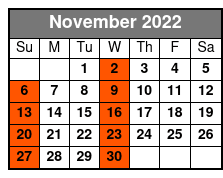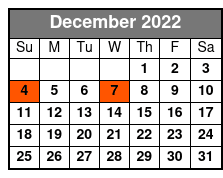 Dublin's Irish Tenors and The Celtic Ladies
Available 3/5 until 12/31
Hear some amazing songs like, "Oh Danny Boy", "Scarborough Fair", Bonny Banks of Loch Lomond", and "Irish Eyes Are Smiling" during this fantastic and classic Branson event.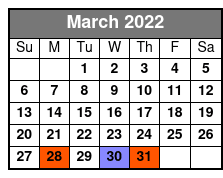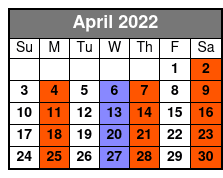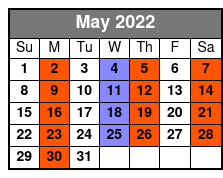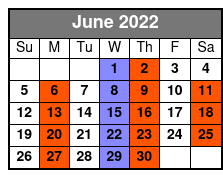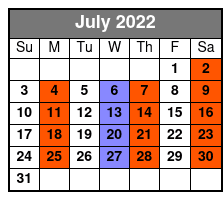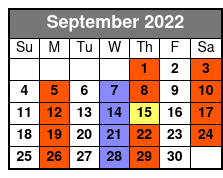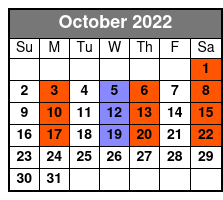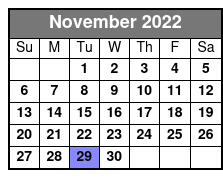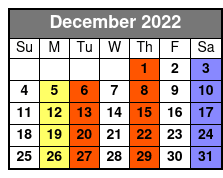 Anthems Of Rock
Available 2/11 until 12/31
Grab your Anthems of Rock Show in Branson tickets to enjoy an amazing Branson vacation as you rock the night away. With this magnificent rock experience, you'll hear the greatest rock hits of the 20th century, each anthem more energetic and fun than the last!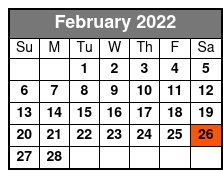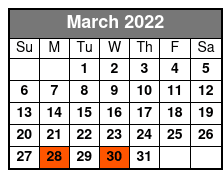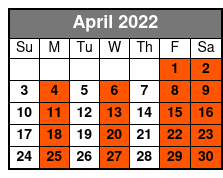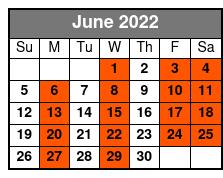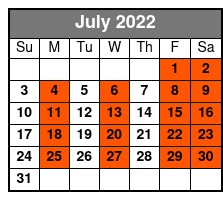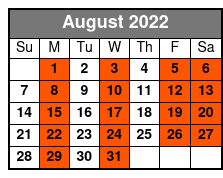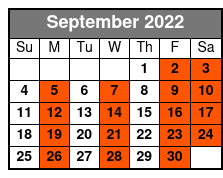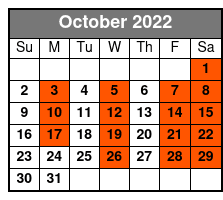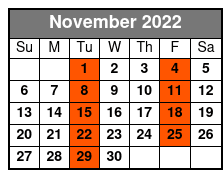 Reviews

Sue Farias
MO
✓
Verified Traveler





"Make sure to check this one out. Great for the whole family."
It was the best experience ever! Easy ordering tickets, great staff, affordable prices! The show was unbelievable. The music and performers were spot on with dancing, fun interaction with each other…. I love music so i was not sure what to expect. We visit branson often and see a lot of shows. This is one i would see again. Make sure to check this one out. Great for the whole family.

Tiffany Arnold
MO
✓
Verified Traveler





"It was awesome"
Oh my where do we start, it was awesome, there are 4 main singers who all have amazingly talented voices. We have been to branson for 12 years no and have seen most of the shows here and would say this is a great group of singer and performers. There are backup singers and dancers which make sire a great show. They sing all of the songs listed, there are screens in the theater that have photos of the actual singers / groups / album covers etc. This was like a rock concert of all your favorites wrapped up together in a 2hr concert. Great variety of classic rock songs. Would be perfect for a couple of all ages ik you like rock, as well as families, we saw families with very small (car seat) kids and also teens. We will be back for sure, and there hasn't been but 2 other shows in branson we have re-watched. Both were at sight & sound

Everett Shanklin
IN
✓
Verified Traveler





"Another great performance"
Another great performance to see in branson mo. The young people who carry on these shows makes me feel great about the times that i grew up in indiana and may other places also. I want to say think the people for their warm welcome to us and to who all are involved in these shows.

Norbert Affeldt
WI
✓
Verified Traveler





"amazingly entertaining"
This jersey nights group of singers and dancers were just amazingly entertaining and brought back a lot of wonderful romantic memories for us. We felt the jersey boys (frankie and the four seasons) singers may have sounded even better than we remember the originals. We enjoyed jersey nights as much or more than the jersey boys show we saw two different times (we loved that show too), once in chicago ill and once in appleton, wi. We thought there were more four seasons songs performed in the jersey nights show and we also liked the addition of a few other entertainer's song hits from the era. That just tied the experience all-together for us going down memory lane, making the show a very enjoyable evening.
Frequently Asked Questions for King's Castle Theatre Shows:
Approximately how long is the King's Castle Theatre Shows?

Each show lasts approximately 2 hours.

In what theater is the show held?

King's Castle Theatre.

Do the performers of the King's Castle Theatre Shows sign autographs and meet the audience after the show?

The audience can meet the performers in the lobby after the show for autographs and pictures.

What is the length of intermission at King's Castle Theatre Shows?

Intermission is 15 - 20 minutes.

What type of parking do you have?

Parking is free.
King's Castle Theatre Shows Schedule
| | |
| --- | --- |
| Date / Day | Available Times |
| | |
| | |
| | |
| | |
| | |
| | |
Book Now!

Exclusive Online Offer: Buy 1 Get 1 Free