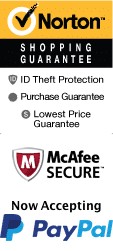 JESUS at Sight & Sound Theatres Branson
Location: Sight & Sound Theatres, 1001 Shepherd of the Hills Expy Branson, MO 65616
While JESUS is no longer performing, guests can still experience some amazing entertainment at Sight and Sound with this year's show, Queen Esther Branson. This holiday season, learn the true meaning of Christmas at Sight & Sound Theatre's production of Miracle of Christmas at Sight & Sound. This fantastic production features an inspiring original music score, live animals, a huge real-life nativity scene, and Biblical scripts that are derived from the Bible itself. See the birth and life of Jesus Christ at this classic show and create lasting holiday tradtions with your entire family!
to learn more about Miracle of Christmas or book tickets to the show!
Explore the Sight and Sound 2022 Schedule!
Bring the entire family to the famous Sight & Sound Theater in Branson, MO to experience the life of JESUS! Bringing the word of God to the stage, this inspiriting performance travels alongside Jesus and the miracles that he performs, bringing some of the most unexpected people to Christianity. Experience the magic and inspiration behind every miracle and piece of Jesus' life in Branson's most beloved theatrical venue with tickets to the Jesus Branson Missouri show.
About the Branson Jesus Show & Sight and Sound Branson 2022 Schedule: See Amazing Shows at the Sight and Sound Branson Mo Venue / Light and Sound Theater
Bringing the Bible to life right before your very eyes, this production gives amazing insight into the life of Jesus Christ. Follow him from his humble roots as the son of a carpenter to his 'rebel' status from the Pharisees. Along the way, he will perform miracles and prove naysayers wrong. His prophetic words revolutionized Jerusalem and beyond!
During his life's journey, he will perform miracles from saving fishermen from the sea to touching the lives of those who are most unexpected, bringing them to salvation through the word of God. Meet figures like Peter, Mary Magdalene, and Nicodemus as Jesus brings his teachings to the Holy Land. The ever-inspiring message of love, faith, acceptance, and salvation will delight and inspirit!
About the Sight and Sound Theater
Sight & Sound is known as the most famous Christian theater in the world. With two locations in Lancaster, PA and Branson, MO, each year sees some of the most amazing shows in existence. Known for productions such as Joseph at Sight & Sound, Noah the Musical, Miracle of Christmas, and Samson, Sight & Sound strives to make every experience memorable. By making use of special effects, a state-of-the-art sound and lighting system, beautiful backdrops, elaborate costumes, and even live animals, the theater creates an immersive experience.
Other features of the theater include moving sets and 3D movie features as well as pyrotechnics and laser lights. Each production is complemented by an original script that is Biblically accurate. As well as the talented actors and original scripts, the shows also feature an original soundtrack with glorious music scores.
About the Productions
With its original music and script, each show brings an element of originality that you will not find anywhere else. Established by the Eschelman family, the theater prides itself on its shows in both Lancaster and Branson. Each show takes years and years to put together as every element is carefully curated to create an unforgettable time for visitors.
A Sight & Sound Theater show is a must, and the JESUS show Branson is sure to impress. Experience the Bible and the history of Christianity in a brand new way via original music, talented acting, and a moving show experience. You and your loved ones are sure to have a fantastic time getting inspired by the works of JESUS!
Reviews

cherri Childers
AR
✓
Verified Traveler
The show was fabulous. In fact, i am planning to come see it again in the fall with some friends. My son is a preacher and he is going to try to stream it for his church on easter. If a person was not moved by this performance, then they have no heart or soul. I cannot give it enough praise. It really touched my heart.

Pam Martinez
OK
✓
Verified Traveler

Kim Deck
MO
✓
Verified Traveler

Carolyn Chaffin
Goodland, Kansas
✓
Verified Traveler
"It was an amazing trip."
It was an amazing trip. Everyone was helpful . Beautiful weather.
Frequently Asked Questions for JESUS at Sight & Sound Theatres Branson:
What age is JESUS at Sight & Sound Theatres Branson appropriate for?

Every production is written with guests of all ages in mind and JESUS is no exception! While the crucifixion is depicted, it is done subtly. JESUS was designed with the intention that it may be a good experience for our younger guests as well.

What is the dress code?

Dress code is casual, but business casual is often seen.

Approximately how long is the JESUS at Sight & Sound Theatres Branson?

The show lasts approximately 2 hours and 20 minutes.

In what theater is the show held?

Sight & Sound Theatres Branson.

What is the length of intermission at JESUS at Sight & Sound Theatres Branson?

Intermission lasts approximately 15 - 20 minutes.

What type of parking do you have?

Parking is free.