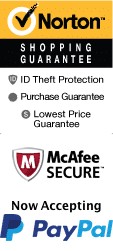 Home Free Warmest Winter Tour
Location: The Mansion Theatre, 189 Expressway Lane Branson, MO 65616
Home Free Warmest Winter Tour has finished its 2021 dates, it is unknown at this time if it will return in 2022.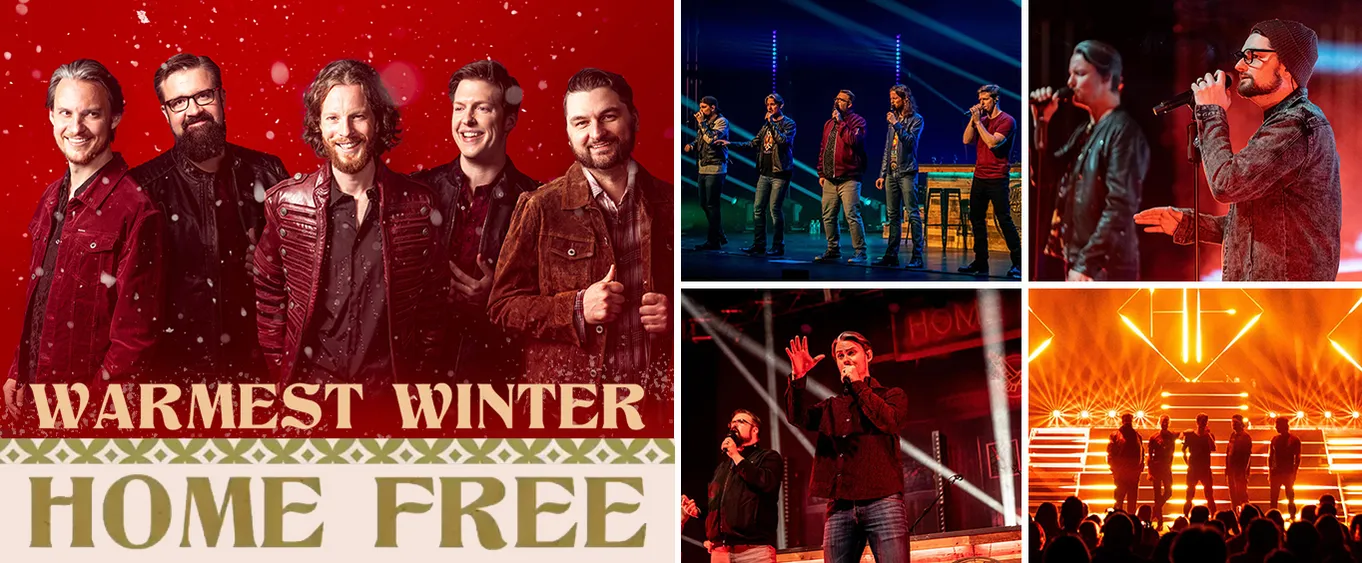 Christmastime in Branson, MO is one of the most wonderful times of the year. Celebrate the season with amazing Christmas shows, events, and tons of spirited traditions. This year, be sure to attend the Home Free Warmest Winter Tour at the Mansion Theatre for the Performing Arts for an amazing production featuring dazzling Christmas carols and more.
As an entirely acapella musical experience, this show brings some of the highest-quality vocal performances to the stage. Without instruments, you will be treated to auditory illusions that will have you believe there's a live band! Some of the Christmas carols and tunes you may hear during your time at this classic show include, 'Tennessee Christmas', 'Christmas Don't Be Late', 'Winter Song', and 'Warmest Winter'.
Each song is performed by the talented Home Free acapella group. Each of the elements of the show is created by their voices, producing one of the most astonishing concert experiences in the Ozarks. Additionally, visitors will be delighted with a variety of their great Christmas songs for an unforgettable experience.
About Home Free
This acapella group was founded in 2000. With five members, they have captivated audiences for more than 20 years Combining musical training, the members have created their signature sound featuring entrancing harmonies and melodies that will weave magical sounds to each audience. Modeled after a classic barbershop quartet, each show comes alive with the voice of the lead tenor, harmonies, and bass. You will truly believe that a live band or soundtrack is playing behind them!
About the Mansion Theatre for the Performing Arts
Known for some of the hottest limited-engagement shows in the Ozarks, the Mansion brings captivating entertainment to the stage. With a state-of-the-art sound and lighting system, guests will be entertained as great artists like Rhonda Vincent, Gatlin Brothers, the Bellamy Brothers, and Gene Watson take the stage throughout the year. Whether you see one of these notable artists or enjoy a Christmas show, there's something for everyone to enjoy!
Add a brand new Christmas tradition to your celebrations this year with tickets to see the Home Free Warmest Winter Tour. This spirited endeavor will bring tons of joy and magic to all who attend!
Frequently Asked Questions for Home Free Warmest Winter Tour:
Approximately how long is the Home Free Warmest Winter Tour ?

It lasts approximately 2 hours.

In what theater is the show held?

The Mansion Theatre for the Performing Arts.

What type of parking do you have?

Parking is free.

What is the dress code?

Dress code is casual.