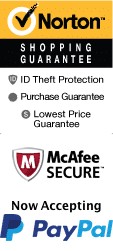 60s Supershow
Location: Branson Hillside Theater, 1984 St Hwy 165 Branson, MO 65616
60s Supershow is no longer scheduled to appear in Branson this year.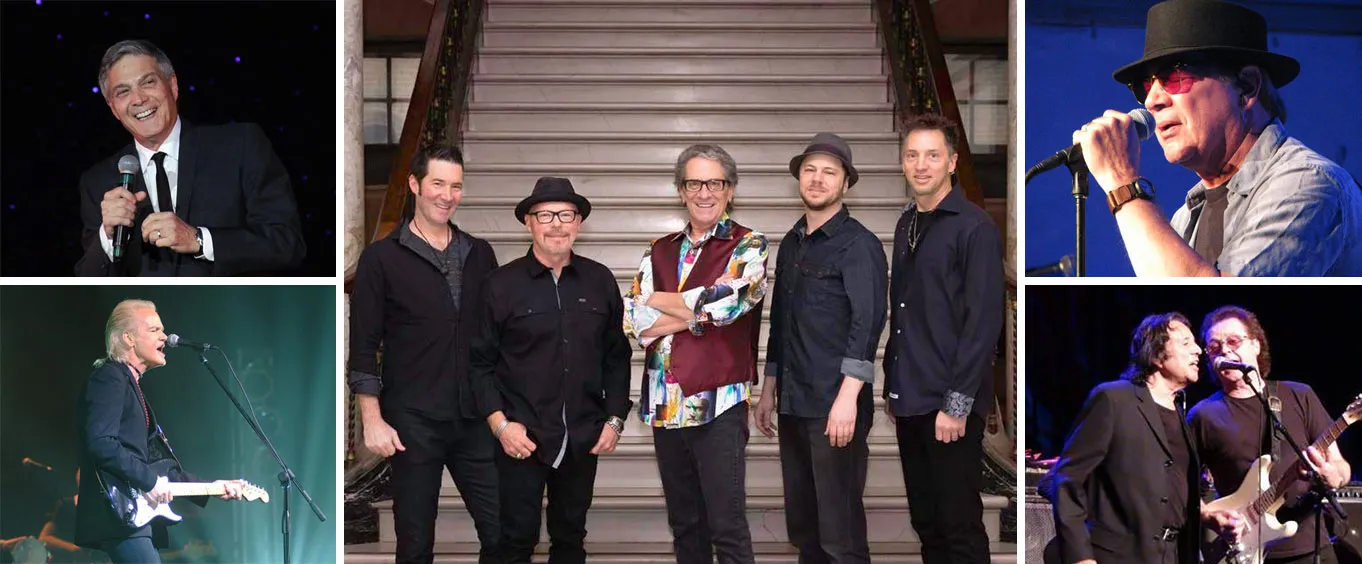 Experience high-quality entertainment at Branson Hillside Theatre. Here, guests can see the new 60s Supershow which brings some of the hottest hits from the 60s to the stage! This is perfect for reminiscing over the 'good ole days' or sharing the music of your youth with your kids and grandkids!
This energetic show comes together with pop anthems from artists such as Gary Lewis & The Playboys, Mitch Ryder, Dennis Tufano, Chris Montez, and Bryan Hyland. This is also a limited-engagement Up Close Concert, allowing visitors to enjoy some exclusive Branson content. Kick back and relax as you are treated to wonderful harmonies and some of the greatest music you will hear in the Ozarks!
About Gary Lewis & The Playboys
This pop rock group took the world by storm in the 60s. Gary Lewis is the frontman who captivates with charisma and a wonderful voice complemented with great showmanship. Their greatest hit was 'This Diamond Ring' which reached the No 1 slot on the Billboard Hot 100 chart in 1965. Having gotten their start at Disneyland, they made a name for themselves through hard work, bringing America songs such as, 'Count Me In', 'Save Your Heart for Me', and 'Green Grass'. Throughout their entire career, they created eight gold singles, four gold albums, and twelve Top 40 singles.
About Mitch Ryder
Four decades of wonderful music comes together to create Mitch Ryder's career, which is honored with this awesome show! Ryder brought dynamic stage performances to the forefront, creating a charismatic character that brought him much success. He performed not only with Mitch Ryder and the Detroit Wheels, but he also went on to create a solo career. Some of his most notable hits with the band included, 'Devil with a Blue Dress On', 'Sock It to Me Baby', and 'Jenny Take a Ride'. His greatest solo hits were, 'What Now My Love', 'Joy', and 'When You Were Mine'.
About Dennis Tufano
Tufano got his start as the lead singer for The Buckinghams, but later he went on to create a solo career that gained him notoriety. During his rise to fame, he performed with Cheech & Chong, Olivia Newton-John, and served as Elton John's lyricist. Some of his work included 'Hey Baby (They're Playing Our Song', 'Susan', and 'Funny What Love Can Do'.
About Chris Montez
This talented guitarist and songwriter is sure to impress with his riffs and personality. After studying at college, he created the single, 'Let's Dance', which reached No 4 on the Billboard Hot 100 chart. 'Some Kind of Fun', his next single, reached No 10 in the UK. Both of these songs ended up reaching gold certification and sold more than one million records each. Some of his other work included, 'The Face I Love', 'There Will Never Be Another You', and 'Call Me'.
About Bryan Hyland
Rounding out the group, Bryan Hyland brings his own music from the 60s to the Branson stage! Known for his pop music, he often wrote upbeat ballads proclaiming love stories and affection, leading some to refer to his sound as 'puppy-love pop'. Some of his most notable works include, 'Itsy Bitsy Teenie Weenie Yellow Polka-Dot Bikini' which reached No 1 on the Billboard Top 100 chart, as well as songs such as 'Sealed with a Kiss' and 'Gypsy Woman'.
About the Theater
The Branson Hillside Theater is known for bringing high-quality shows to the Branson area. By hosting internationally-recognized stars throughout the year, they have created one of the most beloved music series in the Ozarks, Up Close Concerts. Experience these exclusive concerts in the expansive 2300-seat theater equipped with a state-of-the-art sound system and lighting! There is also a concession stand. Some of the artists that have performed at this venue include Herman's Hermits and Irish star Daniel O'Donnell.
These five fantastic performers come together to create an unforgettable show in Branson, MO. Hear some great hits like 'The Diamond Ring', 'Itsy Bitsy Teenie Weenie Yellow Polka-Dot Bikini', and 'Let's Dance' which paved the way for 60s pop and hold a nostalgic place in musical history. You and your loved ones are sure to have a fun time!
Frequently Asked Questions for 60s Supershow:
In what theater is the show held?

Branson Hillside Theatre

What is the length of intermission at 60s Supershow?

Intermission lasts approximately 15 minutes.

What type of parking do you have?

Parking is free.