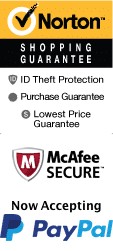 Best of Williamsburg Comprehensive Package
Enjoy a fantastic time in Williamsburg, VA with this awesome vacation package!
Things to Do in Williamsburg
There are so many amazing things to see and do in this historic city. With such an interesting past, you will be able to experience the best of history, culture, and fun all wrapped up into one. From the historic Jamestown Settlement to fun tours such as the Williamsburg Ghost Tour or the Williamsburg Walking Food Tour, you can experience a ton of fun!
>>MORE: Tours in Williamsburg
About the Comprehensive Williamsburg Vacation Package
The Comprehensive Williamsburg Vacation offers Williamsburg visitors an encompassing vacation experience that can take them into the past and around the world all in one getaway with 6 night's lodging at the property of your choice, the Busch Gardens Single Day Ticket, Colonial Williamsburg, Jamestown, and Yorktown.
About the Included Busch Gardens Admission
Busch Gardens Williamsburg offers exciting theme park fun with an atmosphere centered around the various cultures of Europe. The park is full of twisting and fast-paced rides like Apollo's Chariot and Battering Ram. Audiences will also get a taste of Busch Gardens' shows, such as the Globe Theater Shows and Emerald Beat. Admission is good for a single day at the theme park.
About the Included Colonial Williamsburg Admission
Tour the historical sites and architecture that tell the story behind America's beginnings at Colonial Williamsburg. While visiting the grounds, you'll be amazed as how the past comes to life as you enjoy costumed interpreters as they demonstrate what life what like during America's early years. Roam the 300-acre historic area featuring political sites, historic homes, Great Hopes Plantation, and even dress up in Colonial costumes!
About the Included Jamestown Settlement Admission
Don't forget to check out the historic Jamestown Settlement and Yorktown, which both hold a fascinating way of life dating back to the earliest colonials. You'll learn about the way food was prepared and see some of the very first types of homes that they built without the aid of machinery. You'll also have the opportunity to board all three replicas of the ships that sailed to Virginia from England.
About the Included Yorktown Victory Center Admission
The Yorktown Victory Center is an open-air exhibit walkway that details the events that led to American colonies fight for independence from Britain. Multiple indoor exhibition galleries describe the ways in which several people from many different cultures helped to shape a new society as well as the development of the new government. Visitors can explore a replica of Continental Army encampment, as well as a 1780s farm, complete with a house, tobacco barn, crop fields, and gardens. These replicas and re-creations brilliantly show how Americans lived during the Revolutionary era.
About the Included Lodging
Visitors will receive a chance to experience all of these fun attractions, plus six nights lodging, included in the Best of Williamsburg Comprehensive Package! You can choose from a variety of great options, amenities, and more.
>>MORE: Hotels with a Hot Tub in Williamsburg
If this is not the Williamsburg vacation package for you, be sure to check out other packages and choose the best things to do!
Frequently Asked Questions:
---
---
---
Customize a package with this form: