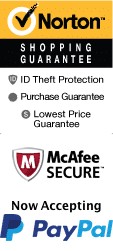 Baymont by Wyndham Williamsburg Busch Gardens Area
505 York St Building A Williamsburg, VA 23185
1-800-987-9852
Chat Now
The Baymont by Wyndham in lovely Williamsburg, Virginia offers the height of comfort and affordable expenses and all within two miles of historic Colonial Williamsburg.
About the Hotel
This hotel has everything you need to enjoy an amazing time in Williamsburg, VA. The Baymont features an indoor pool. The hotel is conveniently located off of I-64. At the Baymont, guests will have access to laundry facilities and a twenty-four-hour reception desk to assist with any needs that may arise. Situated close to the historic parts of town along with several other fun activities for the family, the Baymont will provide an affordable and comfortable home base while you explore Williamsburg and all it has to offer. Free high-speed internet is provided for all guests. Guests will also enjoy taking a dip in the indoor pool every morning, or getting in a workout at the fitness center.
About the Rooms
After spending the day enjoying all of the attractions of Williamsburg or soaking up the grand amenities at the Baymont by Wyndham Williamsburg Busch Gardens Area, guests can return to their welcoming rooms for an evening of rest and relaxation. Rooms are clean and well-kept with all of the features of home at the tip of your fingers. Amenities include air conditioning, alarm clocks, toiletries, a coffee / tea maker, a writing desk with chair, hair dryer, and mini-fridge. Guests will enjoy watching cable TV or browsing the free WiFi to explore Virginia and the surrounding areas.
Location
Take advantage of the Baymont's close proximity to several hotspots for fun family entertainment. If you're looking to explore the early history of our country then look no further then Colonial Williamsburg. A quick trip down Colonial Parkway will take you to both Jamestown and Yorktown. If you are looking for some fun and some spirits try taking a tour of Anheuser-Busch Brewery or Williamsburg Winery, Ltd. Needing a little time outdoors? Golden Horshoe Golf Club is just a short distance from the Baymont, or better yet, soak up some sun at beautiful Virginia Beach. For activities for the whole family, check out Water Country USA, Ripley's Believe It or Not!, or Busch Gardens Williamsburg. All are sure to create fun a lasting memories for the whole family. While exploring and having fun in Williamsburg, be sure to relax and unwind in comfort at the Baymont by Wyndham near Busch Gardens in Williamsburg, Virginia.
For extra adventure on your Williamsburg vacation, check out some Busch Gardens Williamsburg rides, Plus, with great lodging you'll stay cozy!
Reviews

Jennifer Mateus
Smithfield , VA
✓
Verified Traveler
My nine year old and i enjoyed bush garddes,jamestown l,and williamsburg! Our quality inn stay was super convenient for us! We managed to also putt putt golf and hit the outlet mall as we covered our ghost tour, bush gardens, and jamestown!!

Greg Treadaway
Moravian Falls, NC
✓
Verified Traveler
Good for couple nights needs some remodeling but not bad for the price using vacations made easy
Location Highlights
The Quality Inn Historic East is located in the heart of Williamsburg, Virginia, making it an ideal place to stay while exploring the area. Nearby, guests can find a variety of shops and stores, including convenience stores and gas stations for all your necessities. Additionally, there are boutique shops and craft malls to browse for unique gifts and souvenirs. Foodies will delight in the many nearby dining options, including restaurants serving local cuisine such as shrimp and grits or famous dishes like the Williamsburg-style peanut soup. There are also numerous parks and attractions in the area, including the famous Colonial Williamsburg, where visitors can step back in time and experience life in the 18th century. Overall, the Quality Inn Historic East provides a convenient location for guests to experience all that Williamsburg has to offer.
Book Now!