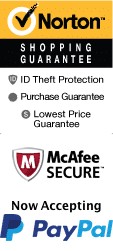 Theaters in Williamsburg, Virginia
ORDERING INFORMATION
Book by Phone:
1-800-987-9852
Book Online:
Enjoy the theaters of Williamsburg, Virgina, some offering a look into the colonial life that was Williamsburg, others offering everything from symphony performances to rodeos. For a day of fun activities and shows in Williamsburg, VA visit one of the many Williamsburg theaters that perks your interest.
The American Theatre Williamsburg VA
Built in 1908, The American Theatre features live performances and concerts from all over the world as well as national stage company theater presentations. For a variety of theater extravaganza in the historical structure of The American Theatre, visit the theater in Williamsburg, VA that has entertained audiences for over a century, The American Theatre.
Ferguson Center for the Arts
Presenting the finest artists in the world, the acoustically-superb venue has showcased a variety of world-class entertainment, attracting local patrons as well as patrons from across the globe. Events include national headliners, plays, dance, local and national symphony performances, and more.
Hampton Coliseum
Featuring a variety of events including national headliner concerts, the Hampton Jazz Festival, rodeo, trade shows, and circus performances, Hampton Coliseum has everything from big shows to smaller events.
Kimball Theatre
Located in Merchants Square, the Kimball Theatre features current films and live performances. In the past, performances have included historical plays as well as performances by the Williamsburg Symphonia and the Williamsburg Women's Chorus. In the setting of a fully renovated barn, enjoy everything from musicals and plays to concerts and folk operas at Yoder Barn Theatre.
Lodging options in Williamsburg, VA include colonial Ramada Inn 1776, Comfort Inn Historic Area, and the European-style Hilton Garden Inn Williamsburg. Also, during your stay in Williamsburg, VA, be sure to visit Busch Gardens Williamsburg and the historical Jamestown settlement. No matter what you choose on your agenda, it will be an unforgettable time when you plan your getaway to Williamsburg, Virginia.