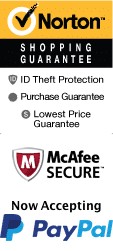 Shopping at Coliseum Mall in Hampton, Va
The folks at the Colliseum Mall in Hampton, just 30 miles southeast of Williamsburg, encourage you to enjoy great shopping experiences during your weekend Williamsburg vacation. Find great lodging accommodations nearby for easy access and tons of other great things to do when in this beautiful city.
They're here to fulfill all your shopping needs with almost 90 specialty stores, 3 major department stores, and a food court. They also encourage families to visit the Zoom Zone and the unique play area outside. Whether it's new clothes, new glasses, home entertainment, or shoes you need, they have it all. Here is just some of what they have to offer.
Hampton Mall Department Stores
Burlington Coat Factory
Hecht's
JCPenney
Steve & Barry's University Sports
Men's Apparel
After Hours Formal Wear
Fine's
Gent's
Life Uniforms
Raw Blue
Up Against The Wall
Lim's Men's Wear
Women's Apparel
Ashley Stewart
Body Central
Lane Bryant
Life Uniforms
New York & Company
Eye Candy
Fashion Studio
Victorias Secret
Rave
Kids Apparel
Kids Footlocker
Rainbow Apparel
Accessories
Athletic Apparel & Shoes
Athlete's Foot
Foot Action
Foot Locker
Legends Sporting Goods
Sports Fan
Cards, Books & Gifts
Barnes & Noble
Carlton Cards
Things Remembered
Family Shoes
Journey Shoes
Jarman
Payless Shoe Source
Photography
Optical Services
Health, Beauty & Haircare
Bath & Body Works
Chic Wigs
Hair Cuttery
Lee Nails
Vitamin World
Home Entertainment
FYE
Radio Shack
Sam Goody
Home Furnishings
Jewelry
Zales
Gordon's Jewelers
Whitehall Co. Jewelers
Specialty Shops
African Traders Unlimited
Wireless Zone
Shopping can really work up an appetite, and when it comes lunch time at Coliseum Mall, you have several different options. Whether you want to just grab a quick bite or have a satisfying sit-down meal, you're sure to find something to suit your taste buds and your budget.
The Food Place
Chick-Fil-A
China Max
Dairy Queen
Sbarro
Wendy's
Dominic's of New York
Specialty Foods
Auntie Anne's Pretzels
Mrs. Field's Original Cookie Co.
Restaurants
Bennigans
Outback Steakhouse
Steak & Ale
Before leaving the Colesium mall for the day, be sure to let the kids roam around in the outdoor play area or the out-of-this-world Zoom Zone. Be sure to check this mall out for amazing shopping in Hampton VA.