Menu
×
Categories
Buy One Get One Free
Jamestown Sunset Cruise - Enjoy A Williamsburg Sunset 2022 Schedule
Click for More Information

Exclusive Online Offer: Buy 1 Get 1 Free
(Must purchase in advance online or toll-free at 1-800-987-9852)
With the Jamestown Discovery Boat Tour, you may marvel at the natural beauty of the Jamestown area. This fantastic trip allows you to observe the area from the ocean while having a pleasant adventure.
Jamestown Sunset Cruise - Enjoy A Williamsburg Sunset Schedule
Sunset Cruise

It lasts approximately 1 hour.

Date / Day
Available Times
Full Calendar
Sunset Cruise: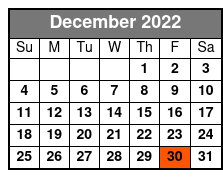 Book Now!

Exclusive Online Offer: Buy 1 Get 1 Free