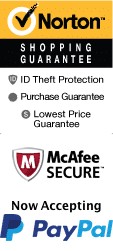 Half-Day Holiday and Tacky Lights Tour in Richmond
3601 Ironbound Rd Williamsburg, VA 23188
1-800-987-9852
Chat Now


After arriving at the Colonial Williamsburg's Visitor Center and picking up your tickets, you'll begin your journey through a living piece of American history. This half-day tour is perfect for visitors who have less time to explore the town but still want to see important sites and get a sense of colonial life. This is an excellent way to start your visit to Colonial Williamsburg, where you can discover the American Revolution and the colonial lifestyle. Besides, the tour allows you to get an orientation to the town layout.

You'll dive into the city's most historic district, where you'll encounter craftsmen and tradespeople working and explaining how they keep up such an ancient way of life. You'll also visit fascinating exhibits at the museums and experience living history through tours and interesting performances, including tavern songs and strolling entertainment. You will have the opportunity to learn about the day-to-day business of the city during the colonial times while also enjoying numerous hands-on activities.

Your knowledgeable guide will give you an introduction to the Williamsburg's history, so you will appreciate the rich cultural, economic, and political history of the town as you explore. You will be able to see the town's many historical buildings, from government buildings and churches to retail and residential buildings.

This tour is an amazing opportunity for history buffs and travel enthusiasts who want to experience Virginia's significant past. By opting for this tour, you'll be able to travel through time to the primary place where America's Revolutionary War began. This half-day tour is equally informative, fun, and educational. You are sure to leave with life-long memories and a deeper appreciation for American history.

In summary, the Half-Day Historic Williamsburg Tour is an unforgettable way to immerse in American history. The tour provides fascinating insights into the complex spectrum of Colonial life in Williamsburg. The dedicated guides and living-history opportunities allow you to step back in time and explore history through a lens that blends modern technology and authentic storytelling. Get your tickets now to experience the fascinating journey into America's past at Historic Williamsburg.
Frequently Asked Questions for Half-Day Holiday and Tacky Lights Tour in Richmond:
What methods of transportation does the Half-Day Holiday and Tacky Lights Tour in Richmond use?

Air-conditioned vehicle.

Approximately how long does the Half-Day Holiday and Tacky Lights Tour in Richmond last?

It lasts approximately 4 hours.

For what ages is the tour appropriate?

Great for all ages.

Is photography / video recording allowed on the Half-Day Holiday and Tacky Lights Tour in Richmond?

Yes.
Book Now!