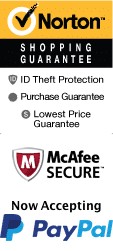 Drink Williamsburg
5711-32 Richmond Rd Space B032 Williamsburg, VA 23188

Drink Williamsburg is no longer available.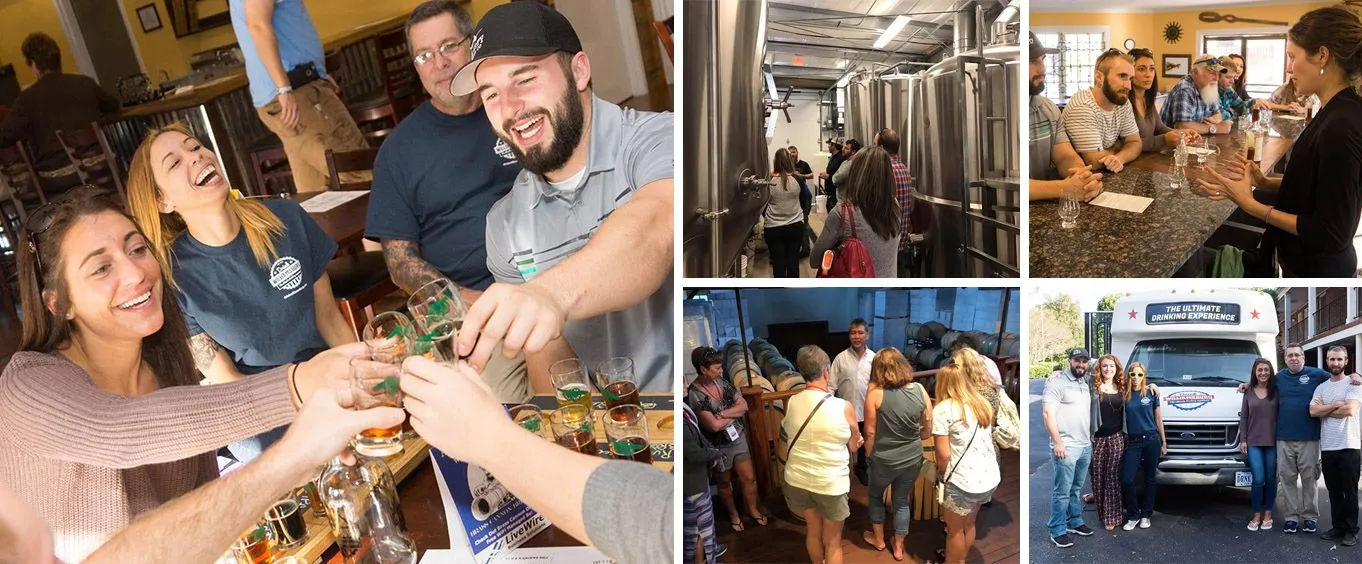 Williamsburg, VA is one of the most historic cities in the United State, and a brewery tour is a cool way to experience the city. As well as offering a view into some unique historical events, it is also home to a plethora of amazing breweries. Embark upon this Drink Williamsburg experience to sample some of the best brews in this historic city. This bus tour is a great way to experience the flavors of this city!
Get ready for an afternoon of fun at some of the hottest Williamsburg breweries and wineries. Meet your bus tour at King of Clubs Brewing Company where you will meet with your fun and charismatic guide. The bus will take you through the city to see some great landmarks as you stop at the most famous breweries in the area. Your tour includes tours and tastings at each venue as well as transportation including hotel pickup and dropoff if chosen. The 14-passenger bus provides inward-facing seats so you can chat with your fellow riders and drink along the way. You will be able to stop and tour at least 3 breweries from the following venues on this Williamsburg Experience:
Copper Fox Distillery

: Dedicated to providing some of the best drinks and spirits in the South, Copper Fox Distillery was established in 2005 by the talented Rick Wasmund. Since then, he has perfected many malts and is known as the only micro-distillery in the entire continent that hand malts 100 percent of its barley product. The distillery is located in the old Lord Padget motel, providing both history and great drinks to visitors. These apple and cherrywood-smoked whiskies are sure to be a favorite among your party. You will be able to enjoy a tasting flight.
Billsburg Brewery

: This beloved Williamsburg micro-brewery was opened in 2014. Since its conception and opening, it has prided itself in providing some of the greatest artisan craft beers in the area. This brewery is located in the Williamsburg and Jamestown, VA area. It is known as James County's first brewery and is also known for its small-scale ten-barrel process which serves up fresh beers on the daily. Guests will enjoy four different beers at this brewery.
Brass Cannon Brewery Co

: Brass Cannon was pioneered by three guys who started off brewing as a hobby. They created their very own process, called Franklin-brewing, and got started in a small strip mall. Eventually, they found a bigger place in the heart of Williamsburg and have since served up amazing drinks. Draw on the giant chalk board and sip on some of the greatest craft beer creations such as the Angry Scot Ale, Barrage Brown Ale, Muzzle Flash American Amber, and the crowd-favorite Broadside IPA. Guests will sample four beers.
Eight Shires Distillery

: Founded by Dr. Bill Dodson, this brewery has been using some amazing recipes using 17th-century grains which help to formulate some unique flavors that you will not find anywhere else. The Eight Shires Distillery is known for their three different concoctions, Williamsburg Bourbon, Jamestown Gin, and Yorktown Silver Rum. Here, guests will be able to enjoy a flight or cocktail.
Silver Hand Meadery

: Mead is known as the oldest fermented drink and Silver Hand Meadery specializes in captivating flavors and unique combinations. This brewery was founded by Glenn Lavender who went on to form the perfect recipe using natural ingredients like real honey, blueberry blossoms, clover, and more. There are six different meads served up here, from Scarborough Fair (rosemary and thyme) to the Virginia Moon and a sweet Soak Up the Sun mead. You will be able to sample various honeys and meads.
King of Clubs Brewing Compan

y: Your bus tour ends at the beloved King of Clubs Brewing Company. This is the most unique stop on the tour, because it does not serve up beer or other craft drinks! Instead, King of Clubs focuses on coffee and brewing kombucha. Try their kombucha (fermented tea with sugar) and the famous Jun, which is a kombucha known as the 'champagne' of the fermented drink. It features honey and green tea. Guests will enjoy coffee cupping as well as a kombucha tasting here.
Exploring these Williamsburg, VA distilleries and breweries is sure to be a great time! Bring your thirst for awesome craft drinks as you sample everything from meads to bourbon and even kombucha. The experience also includes a tour at one of the breweries or distilleries during your trip. Breweries are subject to change, but each tour includes a stop at at least 3 breweries as well as tastings and a tour at one of the establishments.
Frequently Asked Questions for Drink Williamsburg:
What is included in the admission price?

Includes stops at at least 3 different breweries, tastings, and a tour at one of the establishments.

What methods of transportation does the Drink Williamsburg use?

This is a 14-passenger bus tour.

Is there any walking involved?

There is less than 1 mile of walking included on this tour.

Approximately how long does the Drink Williamsburg last?

It lasts approximately 4.5 hours.

For what ages is the tour appropriate?

21 and older with ID to drink.

Where does the Drink Williamsburg depart from?

It departs at King of Clubs Brewing Company.

Is photography / video recording allowed on the Drink Williamsburg?

Yes.

Is the Drink Williamsburg handicap accessible?

No, the bus and distillery tours are not handicap accessible.

Is transportation to the departure location available for the Drink Williamsburg?

Hotel pick-up can be arranged at time of booking.