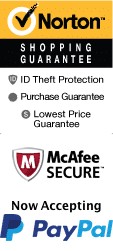 Ybor City Immigrant Influence Smart Phone Guided App (gps) Walking Tour
2010 N Avenida Republica de Cuba Tampa, FL 33605
1-800-987-9852
Chat Now
If you're looking to explore the rich history of Tampa, Florida, the Ybor City Immigrant Influence SmartPhone Guided App/GPS Walking Audio Tour is the perfect activity for you. With the help of this interactive tour, you will get a chance to experience Ybor City's rich history and culture firsthand. The tour takes you on a journey of exploration through the historic and vibrant district of Ybor City, which was once the cigar capital of the world.

The walking tour takes approximately one hour and 30 minutes to complete and covers around 1.5 miles of distance. Along the way, visitors will discover the beautifully preserved architecture and rich history of Ybor City. The tour is a self-guided one, with the help of a smartphone app that includes GPS directions and audio commentary about the landmarks and buildings you'll come across during the tour.

You'll see some of the most iconic landmarks in the district, including the Ybor City State Museum, which offers a comprehensive history of Ybor City. You'll also see the Columbia Restaurant, which is the oldest restaurant in Florida, and the Ybor Factory, which was once the largest cigar factory in the world.

As you make your way through the tour, you'll learn about the different immigrant communities that built Ybor City and how their traditions and culture continue to influence the area today. You'll also hear about famous residents like Vicente Martinez-Ybor, who founded the district in the 1880s, and learn how he transformed this marshy region into a bustling commercial district.

Overall, the Ybor City Immigrant Influence SmartPhone Guided App/GPS Walking Tour is an excellent way to learn about Tampa's rich history and cultural heritage. With its comprehensive scope and interactive features, the tour is perfect for history buffs, sightseers, and anyone curious about the area's past.

In conclusion, if you're looking for an immersive and educational experience in Tampa, the Ybor City Immigrant Influence SmartPhone Guided App/GPS Walking Tour is a must-visit. So why not embark on this tour and experience the fascinating history of Ybor City for yourself?
Frequently Asked Questions for Ybor City Immigrant Influence Smart Phone Guided App (gps) Walking Tour:
What is included in the admission price?

Gives access to smartphone guide app.
Book Now!