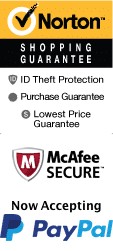 The Official Downtown Tampa Ghost Tour
711 N Franklin St Tampa, FL 33602
1-800-987-9852
Chat Now
Welcome to the Official Downtown Tampa Ghost Tour, the spookiest attraction in Tampa Bay, Florida. Embark on a thrilling adventure through the haunted streets of Downtown Tampa, where spine-chilling stories of paranormal activity await. Under the guidance of experienced tour guides, you'll explore some of the city's most notorious haunted locations, such as the Cuban Club and the Tampa Theatre, and listen to ghost tales that will send shivers down your spine.
On this two-hour walking tour, you'll discover the eerie past of Tampa's historic buildings, streets, and alleys. The tour is suitable for all ages and fitness levels, covering less than a mile of walking distance. Wear comfortable shoes and dress appropriately for the weather, as you'll be outside for most of the time. Your tour guide will provide historical insights and show you ghostly artifacts, including pictures and videos captured by previous tour guests.
The highlights of the tour include visits to the old city morgue and the iconic Tampa Bay Hotel, where the ghost of its builder, Henry Plant, is said to roam the halls. You'll also learn about Tampa's dark history, including its connection to the world-famous pirate Jose Gaspar. Be prepared for the unexpected, as many tour guests have reported ghostly apparitions and mysterious voices during their visit.
The Official Downtown Tampa Ghost Tour is not just a ghost hunt, but also an educational experience. Hear about Tampa's historic figures, architectural landmarks, and cultural heritage while uncovering the supernatural events that shaped its past. Your tour guide will engage you in interactive storytelling and answer any questions you may have along the way.
In conclusion, the Official Downtown Tampa Ghost Tour offers a unique blend of entertainment and education, tailored to thrill-seekers and history buffs alike. Don't miss out on the chance to experience the paranormal side of Tampa's downtown area, book your tickets now and join one of the scariest tours in Florida.
Book Now!