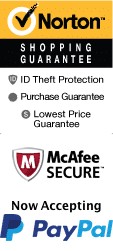 St. Petersburg Guided Biking Tour with Hidden Gems Foodie
Are you ready for a unique and thrilling adventure that will take you through the hidden gems of St. Petersburg, while indulging in mouthwatering food? Look no further than the St. Petersburg Guided Biking Tour with Hidden Gems Foodie. This guided biking tour is perfect for those who want to explore the city in-depth and experience its local flavors.
The tour begins at a centrally located bike shop, where you will be fitted with a bike and get a brief introduction from your guide. After a short safety briefing, the adventure begins. You will bike through the charming downtown area, exploring the local shops, galleries, and colorful murals. The tour includes stops at several iconic landmarks such as the stunning Vinoy Park and the picturesque Old Northeast neighborhood, known for its historic homes. Along the way, your guide will provide you with fascinating facts about the city's history and culture.
The highlight of this tour is the foodie experience. You will make pit stops at local hidden gems, where you will sample some of the best food that St. Petersburg has to offer. From high-end restaurants to local eateries, you will savor a variety of delicious bites, including Cuban sandwiches, artisanal cheeses, and decadent desserts. Your taste buds are in for a treat.
St. Petersburg is known for its vibrant art scene and the biking tour includes visits to several vibrant art districts. You will explore the local art scene in the famous Warehouse Arts District, where you will see pieces by talented local artists. Throughout the tour, you'll discover a range of street art, from murals to painted electric boxes and traffic light boxes.
The city is full of surprises, and your guide will take you off the beaten path to unique viewpoints of the city that few travelers get to see. The route is designed to be leisurely, covering approximately 8 miles of flat terrain, so it's suitable for all levels of experience and fitness.
In summary, the St. Petersburg Guided Biking Tour with Hidden Gems Foodie is the perfect way to see the city from a new perspective. The tour offers the best of St. Petersburg's culture, history, and flavors. Don't miss the opportunity to explore St. Petersburg's hidden gems on a bike while enjoying tasty bites along the way. You'll leave with a newfound appreciation for this vibrant city and a full belly. Book your tickets today and get ready for an unforgettable adventure.
Book Now!