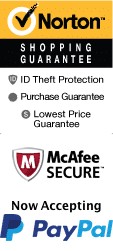 Snorkel Swim with Manatees Tour
9301 W Fort Island Trail Crystal River, FL 34429
1-800-987-9852
Chat Now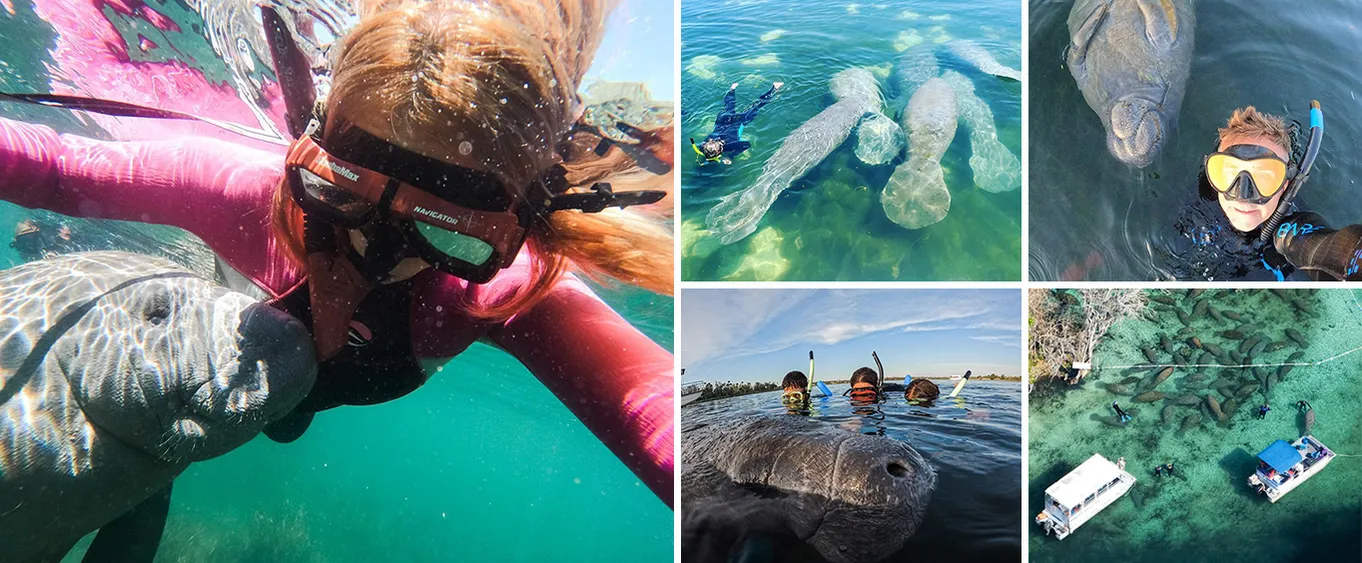 Have you ever wondered what it would be like to get up-close and personal and swim with manatees with snorkeling in Tampa Florida? With snorkling in Tampa Bay area of Florida, participants will be able to have a truly unique experience. Manatees, an endangered species, flock to the Crystal River waters each year to bask in the warmth. Due to this migration, many of these animals have become friendly with humans who kayak or swim in the area. On this tour, guests will be able to snorkel and swim alongside these magnificent creatures to undertake a memorable addition during their respite in the area.
At the center, guests will be equipped with everything that they need to enjoy their swim and snorkel adventure. All of the gear is included, allowing you to enjoy a stress-free adventure. Guests will be able to suit up in a wetsuit and snorkel with mask. After the fun, take advantage of towel service and sip on hot chocolate. There is also a shower area and a heated changing facility with no fees for parking, allowing you convenience, privacy, and comfort.
Once you are in the water, you will learn about the manatees from your fun and personable guide. Of course, there are some rules that you must keep in mind. You are not allowed, per Florida law, to approach the manatees. They must approach you - and many of them do! This rule is in place simply to protect the animals and humans on the tour as well. Manatees are docile creatures, often referred to as sea cows, and they do enjoy being petted. They are curious and love interacting with humans who showoff polite 'manatee manners' which you will learn about in a short video before getting into the water.
After boarding the boat, you will be taken to the dive area, The Rainbow River. This area is located in Dunnellon and is a short 20 minute boat cruise away. Upon arrival, you will be stunned by the picturesque image of sparkling water. With a sand and lime rock bottom, this experience is similar to diving in a freshwater aquarium. You may see other animals as well as the manatees, including turtles, gar, and bass. The current is peaceful and perfect for the family, and snorkeling can help you create some amazing memories on your next getaway!
Reviews

Jason Thomas
Lebanon, KY
✓
Verified Traveler
We had a great time snorkeling with the manatees and seeing the three sisters springs. Our tour guide was great and it was an experience we will never forget.
Frequently Asked Questions for Snorkel Swim with Manatees Tour:
What level of physical ability is required?

Visitors must be able to swim.

What type of clothing is appropriate?

Wet suits (down to children's size 6) are provided.

What age is Snorkel Swim with Manatees Tour appropriate for?

Great for all ages. Visitors must know how to swim, be accompanied by an adult, and must be able to keep calm and quiet in the water.

Is parking available for Snorkel Swim with Manatees Tour? If so, is it free?

Yes. Parking is free at the center.

Is photography & video recording allowed?

Yes.
Book Now!