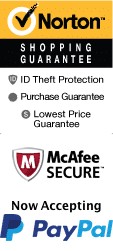 Tampa Bay Paddle Board Rental
333 S Franklin St Tampa, Florida 33602
1-800-987-9852
Chat Now
If you're looking for a fun, unique way to explore the beautiful Tampa Bay area in Florida, look no further than a paddleboard rental! With tranquil waters, sunny skies, and stunning views of the local flora and fauna, this activity is perfect for those looking to get some exercise and enjoy the great outdoors at the same time.

When you rent a paddleboard, you'll be given all the equipment you need to get started, including a paddle, board, and life jacket. After a brief orientation and some safety guidelines from the friendly staff, you'll be ready to hit the water and explore on your own.

As you glide through the crystal-clear waters, you'll be able to see a variety of marine life up close and personal, including dolphins, manatees, and various species of fish and seabirds. You'll also be able to take in stunning views of the coastline, including pristine beaches, lush mangrove forests, and towering palm trees.

Perhaps best of all, paddleboarding is an excellent full-body workout that can help you burn calories and build strength, all while enjoying the fresh sea air and sunshine. Whether you're an experienced paddler or a complete beginner, this activity is suitable for all ages and skill levels.

If you're looking to spend a few hours or even a full day paddling around the bay, there are several rental options available to suit your needs. You can rent a board for a single hour, half a day, or even a full day, depending on how much time you have and how far you want to explore.

In summary, a paddleboard rental in Tampa Bay is a fantastic activity for anyone looking to enjoy the great outdoors, get some exercise, and explore the stunning scenic beauty of the region. Don't miss out on this amazing opportunity to experience Florida's natural beauty in a whole new way!
Frequently Asked Questions for Tampa Bay Paddle Board Rental:
Approximately how long does the Tampa Bay Paddle Board Rental last?

It lasts approximately 1 hour.

Is photography / video recording allowed on the Tampa Bay Paddle Board Rental?

Yes.

Is the Tampa Bay Paddle Board Rental handicap accessible?

No, it is not wheelchair accessible.
Book Now!