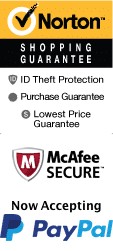 Nightly Spirits Haunted Ybor City, Tampa Ghost and Pub Walking Tour
If you're looking for a thrill and a chill, the Nightly Spirits Haunted Ybor City Tampa Ghost and Pub Walking Tour in Tampa, Florida is calling your name. Picture walking through Ybor City, one of Tampa's most historic and haunted neighborhoods, listening to spine-tingling tales while tasting local drinks.
This 2.5-hour walking tour will have you witnessing and experiencing firsthand the paranormal activity that haunts the alleys, buildings, and streets of Ybor City. From the center of the neighborhood, your guide will take you to some of the spookiest locations, including a former funeral home turned pub. Here, you'll learn the story of its previous owner, a mortician who is said to still hang around.
As you walk your way around the area, you'll also stop by some of the most popular pubs in Ybor City. Your knowledgeable guide will share with you creepy stories, including that of the famous 17-year-old girl who died in a hotel fire. The thought of her ghost hanging out may just send shivers down your spine.
The walking tour includes a total of four pub stops, including the oldest bar in Tampa. Each stop guarantees to offer a unique experience with drinks guided by your trusted tour guide. And to ensure that your night is memorable, a stop at an old bakery with a dark history is also included.
With all the walking, this tour requires a moderate level of fitness. But don't let the thought of exercise discourage you, since there will be a lot of stories, history, and a pub crawl stop. Dress accordingly, wear comfortable shoes, and don't forget to bring your camera and an open mind.
The Nightly Spirits Haunted Ybor City Tampa Ghost and Pub Walking Tour is perfect for thrill seekers, history buffs, and those who like to experience something different. It's a great way to explore Ybor City and appreciate the wonderful historic architecture while listening to ghost stories and enjoying some of Tampa's best drinks.
Don't miss out on the chance to be spooked and entertained on this late-night adventure. Join the Nightly Spirits Haunted Ybor City Tampa Ghost and Pub Walking Tour and experience a pub crawl with a twist. You'll be talking about your spine-chilling experience for a long time to come.
Book Now!