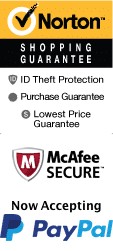 Night Mangroves Forest Tour on a Glass Bottom Kayak
2822-2876 Pinellas Bayway S St Petersburg, FL 33715
1-800-987-9852
Chat Now
Are you ready to experience the magic of a mangrove forest at night? Look no further than the Night Mangroves Forest Tour on a Glass Bottom Kayak in the Tampa Bay Area. With this unique activity, you'll have the opportunity to paddle through narrow waterways and marvel at the wildlife that comes alive after dark.
This guided tour typically lasts around two hours and takes place at Weedon Island Preserve, located just outside of St. Petersburg. Guests will begin with a brief tutorial on how to handle the kayaks, which feature a clear-bottom design that provides stunning views of the underwater world below. From there, you'll set off on a leisurely trek through the mangrove tunnels, guided by an experienced instructor who will point out interesting features and wildlife along the way.
As you paddle deeper into the forest, you'll be enveloped by the sounds of nature and the shimmering glow of bioluminescent plankton in the water. Keep your eyes peeled for nocturnal creatures like owls, otters, and even the occasional manatee or dolphin sighting. This tour is perfect for nature enthusiasts and families alike, offering a one-of-a-kind experience that you won't soon forget.
The highlight of the Night Mangroves Forest Tour is undoubtedly the chance to witness the bioluminescence in action. These tiny organisms emit a blue-green light when agitated, creating a surreal, otherworldly glow that's truly mesmerizing. In addition to the awe-inspiring nighttime scenery, guests will learn about the important role that mangrove forests play in the local ecosystem and the efforts being made to preserve them.
Weedon Island Preserve is a must-visit destination for anyone interested in exploring the natural beauty of Florida. The park is home to over 3,000 acres of coastal habitat, where visitors can enjoy hiking trails, kayaking, fishing, and more. The Night Mangroves Forest Tour is the perfect way to cap off a day of outdoor adventures and immerse yourself in the unique sights and sounds of this stunning ecosystem.
In conclusion, the Night Mangroves Forest Tour on a Glass Bottom Kayak is a once-in-a-lifetime experience that's sure to leave a lasting impression. So why wait? Book your spot today and get ready for an unforgettable adventure under the stars.
Book Now!