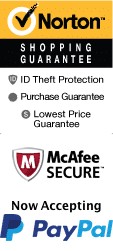 Illuminated Clear Kayak Led Glow Nights Mangrove Paddle
2822 Pinellas Bayway S Tierra Verde, FL 33715
1-800-987-9852
Chat Now
Experience the magic of Tampa Bay's mangroves like never before with the Illuminated Clear Kayak LED Glow Nights Mangrove Paddle! Take a relaxing evening kayak journey through winding waterways, adventuring through the stunning mangrove tunnels. Led by your knowledgeable guide, explore the beauty of natural Florida as you keep your eyes open for local marine life. The best part? Your clear kayak glows with LED lights, ensuring an experience that is both unforgettable and completely unique.

Upon arriving at the launch location, you'll be provided with all of the equipment and instructions you'll need for your paddle. A brief introductory lesson will cover basic paddling techniques and safety guidelines before leading you into the water. As the sun begins to set, the LED lights in your clear kayak come to life, creating a mesmerizing display of colors and illuminating the marine life beneath the surface.

You'll travel through some of Florida's most stunning mangrove tunnels, capture sights and sounds you would be unable to experience during the day. Along the way, your guide will teach you all about the local wildlife, including manatees, dolphins, and fish as well as birdlife such as the Great Egret, Heron, Roseate Spoonbill alongside other nocturnal animals that come out after sunset.

No matter your level of experience, this stunning kayak adventure is suitable for everyone! Your guide is fully able to adjust the pace of the paddle to ensure it is enjoyable, fun, and safe for everyone.

The Illuminated Clear Kayak LED Glow Nights Mangrove Paddle offers the perfect escape from the hustles and bustles of everyday life while taking in the beauty of Tampa Bay under the soft glow of the moon and stars. Book now and experience the magic for yourself!
Book Now!