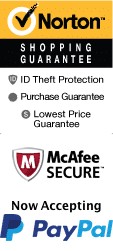 Historic Ybor City Food Tour
1600 E 7th Ave Tampa, Florida 33605
1-800-987-9852
Chat Now
Welcome to the Historic Ybor City Food Tour in Tampa, Florida, a culinary journey through one of the most flavorful neighborhoods, where your taste buds will dance with delight. This unique cultural and culinary experience immerses you in the sights, sounds, and flavors of Tampa Bay's vibrant Cuban, Italian, and Spanish heritage.
You will embark on a walking tour that lasts approximately three hours, where you'll get a chance to explore the 7th Avenue in Ybor City, known as La Setima (The Seventh), a historic landmark district that includes some of the oldest and most photographed buildings in the city. Your guide will walk you through the town, sharing fascinating stories and historical facts, taking you back to the late 1800s, when Ybor was the cigar-making capital of the world.
Along the way, you will visit some of the best local eateries to experience Tampa's delicious culinary scene. You'll sample iconic dishes like the famous Cuban sandwich, made with roasted pork, ham, Swiss cheese, pickles, and mustard on Cuban bread. You'll also try other delightful treats like deviled crab, Spanish paella, and flan. Plus, the tour includes a refreshing mojito, a traditional Cuban cocktail made with rum, sugar, mint leaves, lime, and sparkling water.
The Historic Ybor City Food Tour is a great way to explore the city's diverse cultural heritage while indulging your taste buds in some of the most delicious foods that Tampa has to offer. The tour is suitable for all ages and fitness levels, as you'll be walking at a leisurely pace of about a mile, with several stops in between to rest, take photos, and enjoy the ambiance. Additionally, your guide will provide you with insider tips on where to eat, drink, and shop, making this tour the perfect introduction to Tampa Bay's beautiful community.
Don't miss the opportunity to experience the Historic Ybor City Food Tour on your next trip to Tampa. It's an unforgettable experience that will take you on a journey through the past while tantalizing your taste buds with the present's delicious flavors. Book your tickets today and get ready for a fantastic food adventure that will leave you with memories that will last a lifetime.
Options:
Historic Ybor City Food Tour
Available 1/2/2024 until 11/30/2024 View Detailed Schedule
Language Guides:

Guide Language: EN
Guide Type: Guide
Frequently Asked Questions for Historic Ybor City Food Tour:
What methods of transportation does the Historic Ybor City Food Tour use?

This is a walking tour.

Approximately how long does the Historic Ybor City Food Tour last?

It lasts approximately 3 hours.

For what ages is the tour appropriate?

Great for all ages.

Is photography / video recording allowed on the Historic Ybor City Food Tour?

Yes.

Is the Historic Ybor City Food Tour handicap accessible?

Yes.
Book Now!