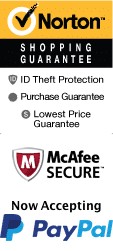 Highest Rated Experience! Escape Room Adventure - Hero League

Duration: 1 hour
Get ready for a thrilling adventure like no other in the heart of Tampa Bay, FL! The Highest Rated Experience Escape Room Adventure invites you to test your mind and teamwork skills in solving puzzles and uncovering clues to escape a themed room before time runs out! With multiple escape rooms available, this activity is perfect for families, friends, and corporate team building events.

Upon entering the escape room, you and your team will be transported into a unique world filled with challenges and surprises. Will you be able to solve the puzzle and make it out in time? You'll have to work together to uncover hidden clues, decipher codes, and utilize critical thinking skills to unravel the mystery.

The escape room experience typically lasts one hour, giving you plenty of time to explore the intricate details of the themed room and test your problem-solving skills. The escape room requires no physical activity, making it an ideal activity for all ages and fitness levels.

History and highlights of the escape room experience include its popularity with locals and tourists alike, and the recognition of being the highest-rated escape room in the Tampa Bay area. The themed rooms are constantly updated, ensuring a fresh and exciting experience each time you visit.

In conclusion, the Highest Rated Experience Escape Room Adventure is an exciting and challenging activity that's perfect for groups of all ages. With multiple rooms to choose from, you can come back time and time again and have a brand new experience each time. Don't miss out on this escape room adventure that will test your problem-solving skills, teamwork, and critical thinking abilities!
Book Now!