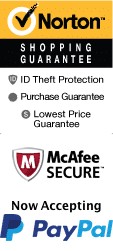 Comfort Suites Alamo/Riverwalk San Antonio
505 Live Oak St San Antonio, TX 78202
1-800-987-9852
Chat Now
Related Lodging by Category:
Make your trip to San Antonio, TX a memorable one with a stay at the Comfort Suites Alamo / Riverwalk San Antonio. The Alamo, where the Texans fought for their independence from Mexico, is a 10-minute walk away. The Riverwalk is located just a short way further, where you can find all types of stores to shop, along with dining. Take the 15-mile journey along the walk by boat which goes underground as well, especially at night when illuminated with multiple colors.
About the Hotel
After spending the day exploring the history and vibrant culture of San Antonio, you can return to your comfortable hotel accommodation. Comfort Suites offers all sorts of specialties to make your stay enjoyable. There is an outdoor heated pool, hot tub, and a putting green to practice your swings. The hotel also has a fitness center to stretch before the walk to the attractions, an outdoor patio for dining with your morning breakfast, and a delicious free breakast each morning.
About the Rooms
After spending the day enjoying the amenities of the hotel, you can return to your room for the evening. The rooms are accessible by elevator and there are handicap accessible accommodations as well. The rooms each have free WiFi, a flat-screen TV with cable television, a refrigerator and microwave, and a coffee maker. Guests can also enjoy air conditioning and bathroom amenities to make their stay a comfortable and convenient one.
Other attractions within walking distance are the Alamodome, museums, Alamo Imax Theater and Market Square. The Zoo and Aquarium is three miles away. For some sporty fun on vacation, be sure to check out the San Antonio Missions Schedule. There are also plenty of other great San Antonio area activities to enjoy as well as a variety of great hotels, vacation packages, and other ventures to explore.
Reviews

Dawn Holsen
Manitowoc, WI
✓
Verified Traveler
"hotel was very comfortable"
The hotel was very comfortable. We enjoyed the breakfasts and evening snacks and wine. The sitting area was very homey and all of the staff are friendly and hard working.

Marty Evans
Alvord, TX
✓
Verified Traveler
"This place is very nice."
This place is very nice. The rooms were spotless and the staff was great to deal with. I would recommend this place to anybody.

Brittnie Norman
Lindale, TX
✓
Verified Traveler
"Our hotel stay was amazing."
Our hotel stay was amazing. We couldn't have asked for a better room. And walking distance to all attractions.

Araceli Espinoza
Baldwin Park, CA
✓
Verified Traveler
" defiantly stay there again on vacation"
Very friendly at the front desk the rooms were nicer then i expected & looked online housekeeping was great always went back stock and clean very much so enjoyed myself and stay will defiantly stay there again on vacation
Location Highlights
This Comfort Suites is East from the Alamo, Ripley Believe It or Not, and plenty of other vastly visited attractions. River Center shops is close too, with accessories like earrings, headwear, coats, Vans, and restaurants adequate for feasting like Margaritaville. Yummy dining done casually and an array of gaming machines await at Dave & Buster's. Saunter to Downtown Food Store & Gas Station if you desire Reddy Ice, a nice cold soda, or even household cleaners.
Book Now!