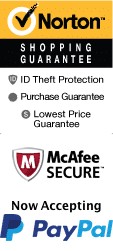 Comfort Inn Near SeaWorld San Antonio TX
8731 Hwy 151 San Antonio, TX 78245
1-800-987-9852
Chat Now
The Comfort Inn San Antonio TX near Sea World San Antonio, Texas is conveniently located just off of Highway 151. The hotel features an indoor pool, a fitness center, and free hot breakfast served daily. The Comfort Inn is located conveniently close to Sea World for quick and easy entertainment. At the Comfort Inn, visitors will enjoy access to a fully furnished fitness center. You will be just miles away from Lackland Air Force Base, the Alamo, and of course, Sea World. Be sure to grab a hot breakfast provided free and daily by the hotel before you set out to enjoy San Antonio and all that it has to offer. The Comfort Inn also has the added benefit of being 100% smoke-free. Visitors will be able to have quality and free high-speed internet and two televisions in every room. Also in every room is an iron and ironing board, one person sofa-bed, a refrigerator, microwave, coffee maker, and hairdryer. Outside of the hotel, you are just miles from site-seeing like the Riverwalk and the Alamo, as well as Aquatica San Antonio. The hotel is just a short distance from several restaurants such as Texas Roadhouse, Chili's, Buffalo Wild Wings, and Johnny Carino's. If you are looking for affordable, quality, and comfort during your stay in San Antonio, then the Comfort Inn is definitely the place to stay.
Reviews

Allen Kanneh
Missouri City, TX
✓
Verified Traveler

Norma De Leon
Grulla, TX
✓
Verified Traveler
Great room. Breakfast was good and varied....Pool was right in front of room which helped since there were no towels inside pool room. But a called to front desk changed that. ...Courteous staff.

Luis Zavala
Durango, durango
✓
Verified Traveler

Stacy Davis
Wylie, TX
✓
Verified Traveler
The hotel was very comfortable, the pool area is very nice. The continental breakfast fresh and enjoyable. The convenience to sea world and restraunts and shopping was a wonderful experience.
Location Highlights
Step inside this elaborate dwelling featuring gorgeous brick work and pillars. Delectable ribeye steaks, briskets, and homecooked sides are the stars of Bill Miller BarBQ. It's close Gustafson Stadium, where spectators can watch relay races, soccer, and competitive teams. Likewise, CVS isnt far, so if you need a prescription from the pharmacy or to buy some baked crisps, you can do so negating the hassle.
Book Now!