Natural Bridge Caverns Schedule

The tour lasts approximately 75 minutes.

Appropriate for All Ages

Both Cameras and Video Cameras are Permitted

Restaurant and Gift Shop On-site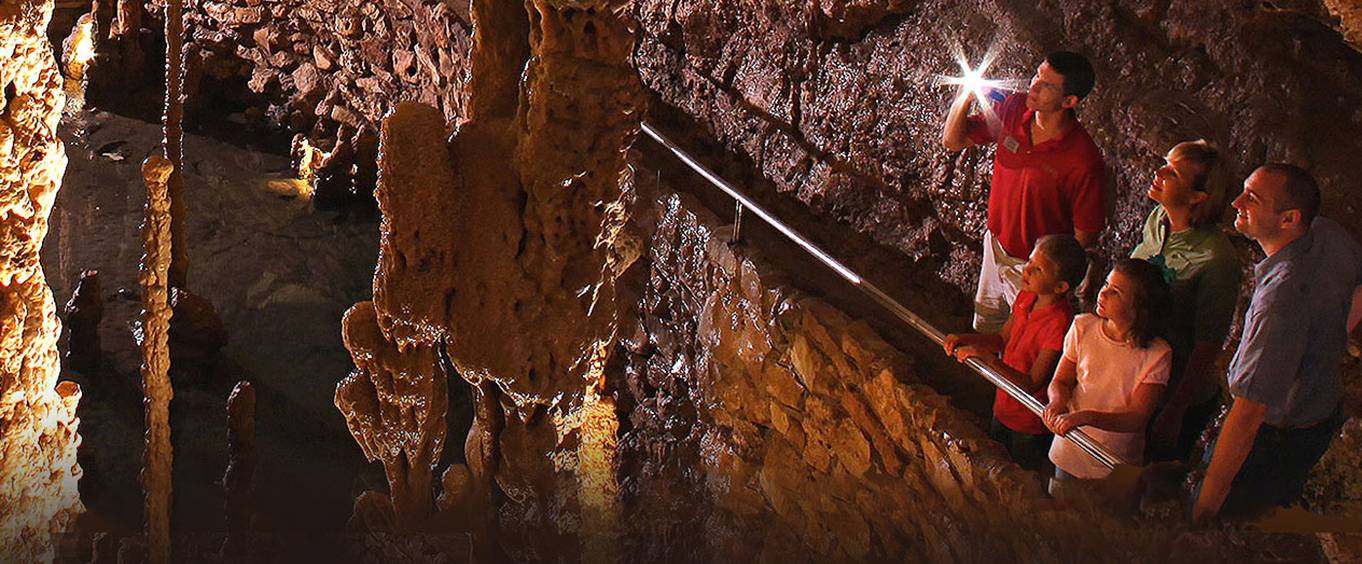 Just thirty minutes from downtown San Antonio, the amazing world of Natural Bridge Caverns awaits you! Natural Bridge Caverns is the largest cavern in the state of Texas, and offers a range of tour options that will take you through the various rooms of the cavern. The cavern features a variety of interesting geological formations such as stalactites, stalagmites, flow stones, chandeliers and soda straws. Take some time to explore the underground world of Texas' largest cavern with a visit to Natural Bridge Caverns!
Book Now!