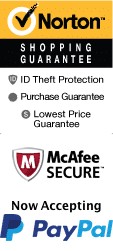 Haunted Ghost Segway Tour
260 E Houston St San Antonio, Texas 78205
1-800-987-9852
Chat Now
Get ready for a thrilling, spine-chilling adventure into the paranormal with the Haunted Ghost Segway Tour in San Antonio, Texas. This one-of-a-kind tour is guaranteed to send shivers down your spine as you glide through some of the city's most haunted spots on a Segway. The three-hour tour promises a unique experience, complete with plenty of history and ghost stories.

Your journey will take you past the Menger Hotel, Alamo Plaza, San Fernando Cathedral, the Spanish Governor's Palace, and many other historic landmarks that are infamously haunted by ghosts. Your expert guide will not only share stories of the paranormal but also dive deep into the cultural and historical significance of each location visited.

As you move smoothly through the city on your trusty Segway, you will be impressed by the ease with which you can access each site. The Segway requires little training to ride and is an eco-friendly mode of transportation, making this tour a guilt-free way to enjoy the city's history.

San Antonio is full of rich history, and this tour is the perfect opportunity to learn more about the haunting legends that surround the city's most famous landmarks. Whether you are a skeptic or a believer, the Haunted Ghost Segway Tour will leave you captivated and intrigued by the city's eerie past.

In summary, the Haunted Ghost Segway Tour offers a unique and thrilling adventure, taking you through some of the most haunted sites in San Antonio. With an expert guide, you will learn about each location's cultural and historical significance while indulging in spine-chilling ghost stories. Riding your Segway will make the journey smoother and more comfortable, making it easy to access each site while minimizing your carbon footprint. Don't miss out on the opportunity to immerse yourself in San Antonio's history and legends with this unforgettable tour.
Frequently Asked Questions for Haunted Ghost Segway Tour:
What methods of transportation does the Haunted Ghost Segway Tour use?

Segway.

Approximately how long does the Haunted Ghost Segway Tour last?

It lasts approximately 2 hours.

Is photography / video recording allowed on the Haunted Ghost Segway Tour?

Yes.
Book Now!