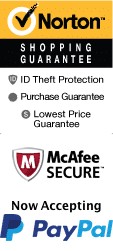 Red Roof Inn Nashville Fairgrounds TN
4271 Sidco Dr Nashville, TN 37204
1-800-987-9852
Chat Now
Located only 1.2 miles away from the Nashville Zoo, the Red Roof Inn Nashville Fairgrounds offers great access to all the tons of fun entertainment for the entire family. There is someone at the front desk 24 hours a day for any questions and concerns you may have. The featured amenities in this fantastic hotel include a free newspaper, copy and fax machine, daily maid service, and free coffee and tea in the lobby. Nearby attractions to enjoy include the Adventure Science Center, Country Music Hall of Fame and Museum, and the One Hundred Oaks Mall for fantastic deals and shopping opportunities.
About the Hotel
The original red roof of the hotel greets guests as they arrive. The lobby is located in the center of the hotel. There is a couch and chair in the lobby to relax and sip on the delicious coffee and tea from the small counter with a coffee maker and snacks on one side of the lobby. Enjoy reading the free newspaper in the lobby to catch up on current events and sipping on a great cup of joe. For those on business, you can utilize the copy and fax machine for any quick matters to take care of. While out and about adventuring in the city, be rest assured that when you return you will have a nice and tidy room to enjoy with the daily maid service.
About the Rooms
Each room has comfort in mind with plush soft pillows and linens to enjoy a great nights sleep for deep relaxation. The room features a tv with free cable, wireless internet, microwave, hairdryer, iron and ironing board, and a refrigerator is available upon request. Some rooms even include a desk and lamp to be used as a work station to plan out all your vacation adventures.
There are so many things to do in Nashville and around the Red Roof Inn. For a delicious meal close to your hotel you may check out Back To Cuba Cafe, Cracker Barrel Old Country Store, Waffle House, and more. No matter what you do, you're sure to have a great time.
Location Highlights
Meander down Sidco to find splendidly particular shopping opportunities from Steinway pianos to drapery. Griddle made waffles are just a glimpse of the total iceberg at Waffle House which also serves up crunchy hashbrowns, sunnyside omelettes, ham, and more. The Red Roof Plus+ is located near the fairground and offers casually executed luxuries for a getaway mindful of your pockets and your rejuvenation. Visit the nearby Walgreens for medication like Midol, Loreal, hemp facials serum, and snacks like fiery Ruffles.
Book Now!