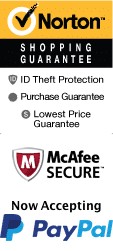 Hyatt Place Nashville/Opryland
220 Rudy Circle Nashville, TN 37214
1-800-987-9852
Chat Now
When you stay at the Hyatt Place Nashville Opryland, you will be able to experience Nashville, Tennessee at its finest. You will be within walking distance of the Grand Ole Opry. You will be able to explore the heart of Music Valley and all it has to offer at your leisure. The hotel offers free breakfast for Hyatt memberships, on-site bar/lounge, restaurant, fitness center, outdoor pool, business center, and more. Other great things to do nearby include the Gaylord Opryland Convention Center Complex and Opry Mills for great shopping opportunities.
Wake up to a free breakfast when you join the World Of Hyatt membership, with fresh fruits, pancakes, eggs, and more so you can start your day right. Enjoy a workout at the fitness center so you don't miss out on your daily routine. Enjoy a refreshing dip in the outdoor pool after a long day of fun activities and sightseeing. In the evening, head to the 24/7 Gallery Menu for great bar bites and shareables, or get a grab-and-go snack at the 24/7 Gallery Market. Spend some leisure time at the Coffee and Cocktail bar where you can lounge, read the newspaper, watch the television, or enjoy a great conversation. There is also a business center for computer access as well as fax and copy services available for your convenience.
Reviews

David Wakefield
Rome, GA
✓
Verified Traveler
This was well worth it, the food for breakfast was fantastic and the room was great!

George Strutt
Waterford, CT
✓
Verified Traveler
People and service was the best. We stay 7 days and after the first day the staff was treating us ike family. Can not say enough about the people that work there.

Sheila Gann
Arlington, TX
✓
Verified Traveler
"Everything went as planned."
Everything went as planned. Very nice people.

Curtis Plunkard
Needmore, PA
✓
Verified Traveler
"great people and service"
Location Highlights
Enjoy a farmhouse blowout of ham, turkey, mashed potatoes and gravy, pie, bread, or whole hog breakfast, pancakes, pot roast hast, ham biscuit benedict, and a southern sweet tea or milk Bob Evans is the place for you. Walgreens will have your essential needs like vick's vapor rub, ibuprofen, ginger ale, saltine crackers, old spice and secret deodorant, clorox wipes, and applesauce. Music Valley Village will delight you with Willie Nelson and Friends museum and general store where you'll find yummy snacks, rare souvenirs, infinite mail orders, country t-shirts, ice cold drinks, and various other shops too. Grand Old Golf & Go-Carts will have you betting substantially large and zooming around the racetrack and challenging your friends for the win.
Book Now!