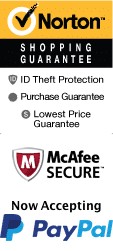 Hutton Hotel
1808 West End Ave Nashville, TN 37203
1-800-987-9852
Chat Now
The Hutton Hotel is located less than two miles from the Grand Ole Opry. The luxury hotel features a Vinyl Library where guests can listen to music as well as an entertainment venue where guests can listen to singers who visit. There is also a cocktail bar where guests can get a drink in the evening. Valet parking is available 24 hours a day. Pets are welcome in the hotel. There is a fitness center as well as a lounge where guests can get a massage and other types of rejuvenating treatments. When guests arrive, they will see a spacious lobby with various types of seating including comfortable chairs and couches. Many of the rooms and suites have a balcony with chairs that overlook the city. While guests are in the entertainment venue, they will see a stage with guitars and other instruments as well as couches where guests can sit. Guests will see that rooms in the hotel are uniquely decorated so that no two are the same. Each room in the hotel features high-speed internet and cable TV. There are suites available with a full kitchen and sitting area as well as penthouses that are similar to apartments with multiple bedrooms and bathrooms. A sleeper sofa can be found in some of the rooms. All rooms feature a desk and ergonomic chair as well as a microwave and refrigerator. Music Row is less than one mile from the hotel. The Gulch is within two miles of the hotel as well as the Country Music Hall of Fame and AxeVentures. As well as lodging and vacation packages, they can also find out where is the Grand Ole Opry located and where the famous Nashville bars in downtown Nashville are.
Reviews

Derek Poole
Salem, MA
✓
Verified Traveler
Nice and clean hotel. The shuttle the hotel offers could of been better. It should be available later through out the night and have more than one going. Staff was so, so.
Location Highlights
CookOut is the no nonsense choice dining spot for fresh old western style burgers, spicy and mild chili dogs, bbq with coleslaw, and heath toffee, mocha, butterfinger, and cherry fudge milkshakes. Stop in at DGX and get the quick trip basics such as coffee and doughnuts, or have a nature valley protein bar as a healthier alternative, and don't forget to snag some pantene shampoo and save save save. Vanderbilt square is a definite stop to add to the itinerary where you will find stellar deals and be able to shop at all sorts of stores like Aldo, Banana Republic, Buckle, Burberry and more. Keep your healthy and active workouts going at Orange Theory Gym where you will have personal trainers to guide you through science based workouts and HIIT programs.
Book Now!