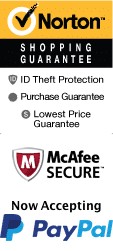 Embassy Suites Nashville - Airport
10 Century Boulevard Nashville, TN 37214
1-800-987-9852
Chat Now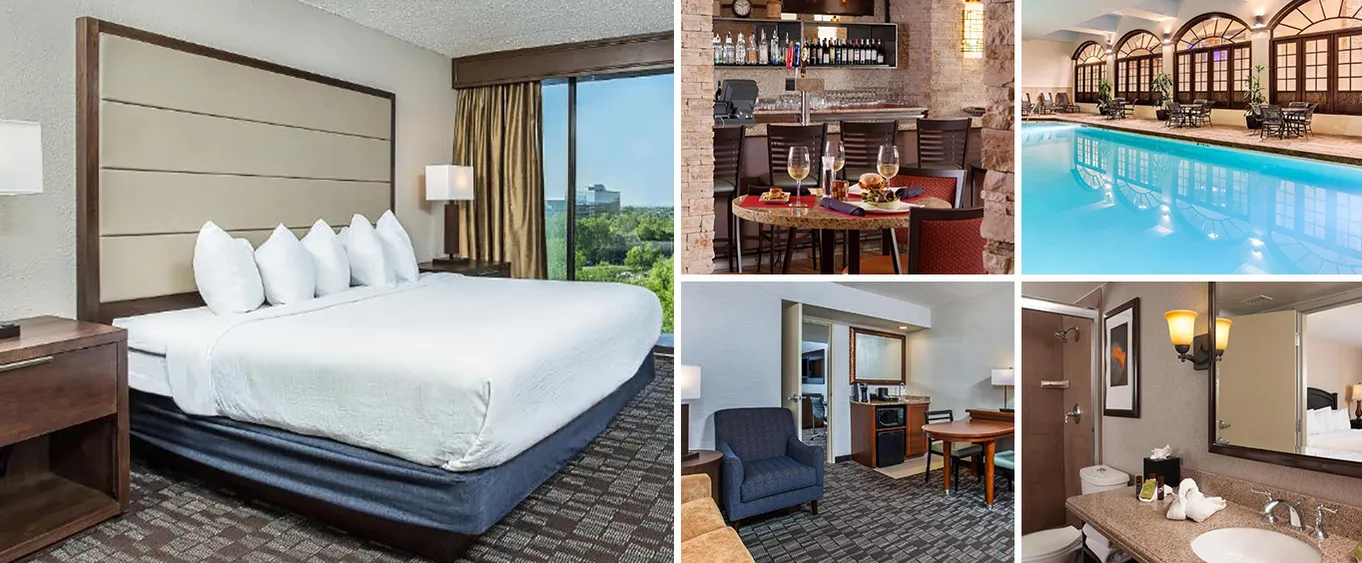 Related Lodging by Category:
Stay at the Embassy Suites Nashville for a remarkable time in Music City!
The Embassy Suites Nashville Airport is an all-suite hotel that is located adjacent to the Music City Center. The hotel is about two miles from the Nashville International Airport and seven miles from downtown. The comfortable two-room suites are equipped with a wet bar and two high-definition flat-screen televisions. The hotel provides a free airport shuttle service and free parking. There are several amenities at the Embassy. Guests are required to show a valid photo ID and a credit card upon check-in. They may be required to provide personal protective equipment, including face masks and hand sanitizers. Staff is also given personal protective equipment and shields between them and guests in areas of frequent contact. The property offers complimentary hand sanitizer. For breakfast, guests can enjoy individually-wrapped items. Guests are required to show a photo ID and a credit card upon check-in. Special requests are available and are subject to availability. Due to the coronavirus outbreak, spa facilities are temporarily unavailable. In addition, staff must wear protective gear, such as face masks, to protect themselves from infectious agents. Moreover, the staff uses a disinfectant on commonly-touched surfaces and bedsheets. Guests are encouraged to wash their hands frequently and wear a mask in public areas. The Embassy Suites Nashville Airport is an excellent choice for travelers traveling to the Nashville International Airport. The hotel is only five minutes from the terminals. The facility features an Evening Reception and a TEN Century Restaurant. In addition, the hotel offers a complimentary cooked-to-order breakfast. In addition, the airport shuttle service makes it easy to get around the city. You can visit the Music City by taking the 15-minute shuttle from the hotel. Guests will find the Embassy Suites Nashville Airport a convenient place to stay while visiting the city. The airport is seven miles away and it's convenient for travelers to stay in this hotel because of its location. The ten Century Restaurant is a restaurant with a bar, and the nightly Evening Reception is a great time to catch the local music scene. You'll be surrounded by restaurants and bars, which are all within walking distance. The Embassy Suites in Nashville Airport is a great option for those traveling to the city's airport. This hotel is located about five miles from the terminals and offers free parking. The property is near the city's downtown area, and the TEN Century Restaurant offers a complimentary cooked-to-order breakfast. It is a good choice for those who want to explore downtown. This hotel is also convenient for business travelers.
After booking some great lodging and vacation package options in Nashville, be sure to visit some Nashville Broadway bars and other iconic hot spots.
Reviews

gladys yarbrough
Huntington beach, California
✓
Verified Traveler
Hotel was old, but rooms were neat and clean, evening cocktail time was great.
Location Highlights
Shipwreck Cove offers flavors straight from the Caribbean islands, like Cajun Steak Tip Fondue and smoky salmon filets. Speddy Mart quickly gets your goods for you with sections bursting with everything from Almond Joys to Three Musketeers and takeaway pizzas. Surprise someone special by ordering a bouquet of fresh roses to your room from Kroger Floral. They have a huge selection of arrangements from Orchids, sunflowers, and daisies, as well as balloons to say I love you or Happy Birthday. Visit the Grand Ol Opry to see performers like Lorrie Morgan, Lonestar, Maggie Rose, Paramore, Mark Wills, and Marshall Tucker.
Book Now!