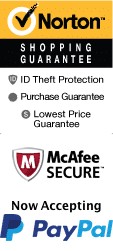 Red Roof Inn Myrtle Beach Hotel - Market Common
2801 S. Kings Highway Myrtle Beach, SC 29577
1-800-987-9852
Chat Now
Red Roof Inn Myrtle Beach Hotel is an exceptional place to stay for your next vacation to one of the most beautiful beach destinations in America. This hotel is located in the heart of Myrtle Beach, providing guests with easy access to local attractions, food, and shopping options. Plus, the Red Roof Inn Myrtle Beach Hotel offers perfect accommodation for all types of travelers. The hotel is an excellent choice for couples on a romantic getaway or a family adventure.

Less than a mile from the hotel is the always popular Broadway at the Beach, a massive outdoor entertainment center that features attractions like Ripley's Aquarium, Wonderworks Museum, Celebrity Square, and much more. The Myrtle Waves Water Park, which is about four miles away, takes hotel guests into a world of fun water slides, endless pool activities, and thrilling rides. Other popular attractions within five miles include the Stampede, Carolina Opry, and Barefoot Landing.

The amenities at the Red Roof Inn Myrtle Beach Hotel are diverse and will allow any traveler to feel at home. The recent renovation brings an updated look and feel to their already fantastic facilities. Guests can use the complimentary wireless internet available throughout the hotel to stay connected. The hotel's fitness center is a great place to keep on top of your workout regimen. There is also a heated outdoor pool and hot tub available, which are perfect for a relaxing swim any time of day.

The rooms at the Red Roof Inn Myrtle Beach Hotel have everything you need to have a comfortable and convenient stay. Each room features a flat-screen TV, a work desk, a microwave, and a refrigerator. The rooms are decorated in a tasteful, understated style that promotes comfort and relaxation. Jacuzzi suites are available for guests looking to indulge themselves and add a luxurious touch to their stay.

Guests at the Red Roof Inn Myrtle Beach Hotel can take advantage of a complimentary continental breakfast every morning of their stay. It's the perfect way to fuel up before heading out to explore the nearby attractions. Plus, every room is equipped with a coffee maker to help guests start their day off right. For those looking for a bite to eat, there are plenty of options located nearby. Interesting local options include the Rioz Brazilian Steakhouse, Dagwood's Deli & Sports Bar, and Italian La Festa Restaurant.

Overall, the Red Roof Inn Myrtle Beach Hotel is a fantastic choice for travelers looking for a comfortable, convenient, and affordable stay in Myrtle Beach. The hotel's central location, coupled with the recent renovation, makes it one of the most attractive options in the area. With fun activities around every corner, delicious food, and excellent amenities, there's no doubt that the Red Roof Inn Myrtle Beach Hotel will make any stay one to remember.
Location Highlights
The Red Roof Inn Myrtle Beach Hotel is located in the heart of a vibrant tourist town that is home to several interesting attractions. This charming hotel is just a few minutes away from the famous Myrtle Beach, which boasts of spectacular sandy beaches and a range of thrilling water sports activities. Visitors can sample the local cuisine and indulge in some shopping at the nearby Broadway at the Beach, which is replete with boutiques, restaurants and craft malls. For a relaxed evening, guests at the Red Roof Inn can opt to enjoy a sumptuous meal at the nearby Coastal Grill, which is renowned for its mouth-watering seafood dishes. For those seeking a more casual dining experience, the nearby Phillips Seafood offers delightful crab cakes, while the Friendly's restaurant is perfect for families looking for an ice cream treat. Other places of interest in the vicinity include Ripley's Aquarium and the Family Kingdom Amusement Park.
.
Book Now!