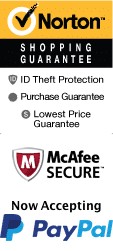 Myrtle Beach 1 Hour Jet Ski Rental
4123 U.S. 17 Business Murrells Inlet, SC 29576
1-800-987-9852
Chat Now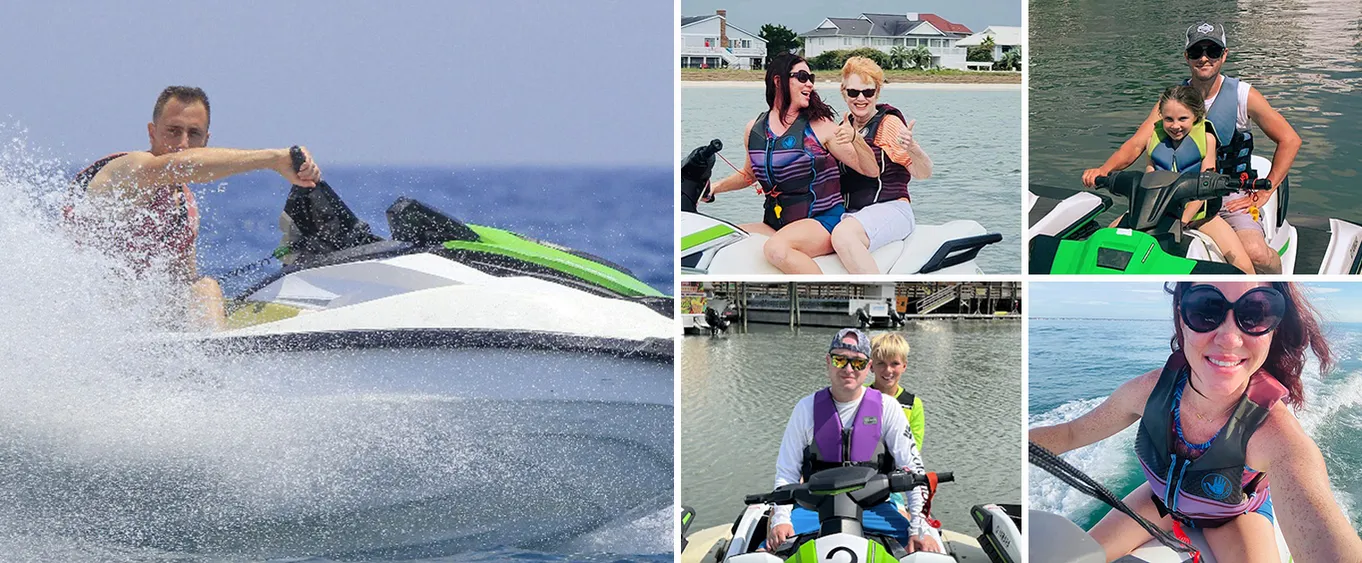 Myrtle Beach is an amazing vacation destination, and one of the best ways to experience the area is by getting out on the water and jet skiing. Whether you have gone jet skiing before or are new to the watersport, this Jet Ski Rental in Myrtle Beach gives you the opportunity to traverse the waters in a fun and adrenaline-pumping way. Do not miss out on the fun!
About the Rental

Guests will have a great time when they book this Jet Ski Rental. Head to the Crazy Sister Marina where you will be able to rent your jet ski for a one-hour adventure. Before setting out on the jet ski, you will be given a life jacket as well as a brief safety instruction to ensure that you have a safe trip. A navigation ranger also accompanies the group out through the inlet and into the ocean to help you get situated.
Whether you ride solo or tandem, you can have a blast heading out on the waters of the Murrells Inlet area. Speed along the waters kicking up water and having a blast. You should also keep your eyes open for dolphins, turtles, fish, and other marine life along the way. A jet skiing adventure is a great way not only to enjoy some sightseeing in the area but also to get in some action along the way. The rentals are good for one hour, so you will have ample time out on the water.
For those who want to have an awesome time exploring the waters surrounding the Murrells Inlet area, a jet skiing adventure is the best option. One of these rental adventures offers plenty of fun, and guests can enjoy sightseeing and adrenaline-pumping action all rolled into one activity. Create some new memories in Myrtle Beach and combine the rental with other attractions or a hotel stay for an unforgettable trip!
Frequently Asked Questions for Myrtle Beach 1 Hour Jet Ski Rental:
What level of physical ability is required?

The total maximum weight of a single watercraft is 350 pounds.

What type of clothing is appropriate?

Wear clothes you don't mind getting wet.

What age is Myrtle Beach 1 Hour Jet Ski Rental appropriate for?

Must be 18 or older with a valid driver's license to operate the jet ski. Passengers must be a minimum of 5 years old and 42? tall to ride.

Is photography & video recording allowed?

Yes.

Approximately how long could a customer plan to spend at Myrtle Beach 1 Hour Jet Ski Rental?

Rentals last 1 hour.