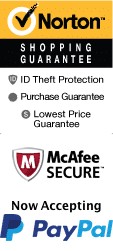 Lake Tahoe Family Vacation
If you're searching for the perfect vacation of excitement for the entire family, you don't need to look any further, because the Lake Tahoe Family Vacation offers something awesome for everyone in your crew!
Things to Do in Lake Tahoe
There are so many amazing ways to experience the fun in this alpine area! For those who love the outdoors and want to get out on the water, take a Tahoe Sport Fishing cruise, embark upon one of the Lake Tahoe Helicopter Tours, or head out on a kayaking adventure with Hobie Island Sailing Kayak or Tandem Rentals. There are also great cruise options, sightseeing opportunities, and attractions that will keep the whole family entertained.
>>MORE: Sightseeing Tours & Cruises in Lake Tahoe
Lake Tahoe Sightseeing
Lake Tahoe is one of the most beautiful places in the United States. Known for being the largest alpine lake on the entire continent, Lake Tahoe has been a popular vacation destination for decades. This is due to the beautiful scenery! Awesome activities such as Lake Tahoe Hot Air Balloons tours, the Wild West Tour from Lake Tahoe with Train Ride, or a visit to the Hellman-Ehrman Mansion are great ways to see the area.
>>MORE: All Activities in Lake Tahoe
About the Lake Tahoe Family Vacation
Imagine a four night stay in the snowy wonderland of gorgeous Lake Tahoe. With so many options to choose from, the Lake Tahoe Family Vacation is a great choice. This package includes the Lake Tahoe Emerald Bay Sunset Cruise on the Bleu Wave through Emerald Bay as well as four nights at your choice of lodging.
About the Included Bleu Wave Cruise
The package also includes the Lake Tahoe Emerald Bay Sunset Cruise on the Bleu Wave. The cruise features beautiful views in the area as it takes visitors through Emerald Bay, one of the most iconic parts of the lake. The cruise is a great way to explore the bay with the whole family!
About the Lodging Included in the Package
With four nights of lodging in your choice of hotels, you can make sure that your family is relaxed and comfortable while making sure that they get the amenities, features, and more that can help their hotel feel like home. Lake Tahoe has so many amazing options from ski resorts to casino hotels. No matter what sort of getaway you and your family are looking to create, there are so many great lodging options to ensure that you have a comfortable stay.
>>MORE: Lodging Options in the Squaw Valley Area
You can not afford to miss out on this once in a lifetime opportunity. For a vacation your family will always treasure, the Lake Tahoe Family Vacation is the perfect fit for you. Pack your coat for this magical four-night adventure that offers something for everyone.
Frequently Asked Questions:
---
---
---
Customize a package with this form: