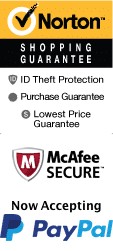 Lower Eagle Falls in found in Lake Tahoe, California.
The trailhead stretches for a little over 2 miles and offers remarkable scenic views. The trail is rated as a moderate hike and rises roughly 140 feet in height.
Lower Eagle Falls is a hiking trail located in Emerald Bay/Vikingsholm State Park. For a small entrance fee you can gain access to the entire park and all the natural beauty it has to offer. The trail is primarily used for hiking, but can also include snowshoeing during winter months. The hike is rated at a moderate level, but is accessible for dogs as long as they are kept on a leash.
Along the way, you'll be treated to some of the state's most amazing scenic beauty. The trail features a grand and breathtaking green forest, a scenic and serene lake, and amazing and far-reaching views of Lake Tahoe and the Sierra high country. If you are looking to make a full day of your hike, pack a picnic lunch and your swim gear because the cool lake waters are a great place to take a dip.
If you are looking to get out, get some fresh air, and stretch your legs, a hike at Eagle Lake is a great adventure. Enjoy a scenic view as you hike the wonderful trail and experience all that California's natural beauty has to offer. Ideal for guests of all ages; head to Lake Tahoe, California and enjoy a day with nature.