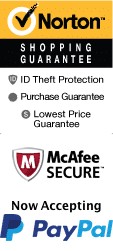 The following tours visit Lee Vining, CA:
9/28/2023 - 10/26/2023
Save a Thursday for this spectacular sightseeing adventure in Yosemite Valley, for up close views of world famous waterfalls, granite peaks, and glorious vistas.
Lee Vining is classified as a 'Census Designated Place.' Not an actual incorporated town, but a population of residents. Located at the East entrance to Yosemite National Park, on the Southwest Shore of Mono Lake, it serves as a outfitter and base point for the areas popular outdoor activities. The closest town to the Yosemite East Entrance, and close to many popular trout fishing, rock climbing and skiing destinations, as well as Mono Lake.
The town was named for Leroy Vining who established a mining camp there in 1852. Today the area is home to just over 200 residents, but they have abundant hotels, restaurants and shopping for the many tourists who visit. Be sure to stop at the Old Schoolhouse Museum for an exhibit of artifacts and photographs chronicling the history of Mono Basin, and outdoor exhibits of antique farming and mining equipment. Next door you'll find one of the country's quirkiest exhibits, The Upside-Down House. Built in the 1950s as a tourist attraction, the small cabin is complete with beds, table and chairs, pots and pans, and its completely upside down.
The town boasts two visitors' centers, and more than a dozen authentic restaurants and eateries each as full of character as they are flavor. You may not expect to find a spa at all, let alone a world-class spa in a town of its size, but it is in fact are home to one of Forbe's list of top 10 spas in America.