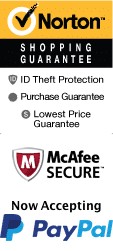 Kings Beach in Lake Tahoe is a fun place where people can go to spend time with family and friends.
There is an expansive area of sand that rests against the water where plenty of picnic tables are dotted along the shoreline. Trails meander to and from the beach as well.
Many people enjoy going to Kings Beach because there are various terrains in one area. You will see tall trees along the side of the sand that makes up the beach. A long pier enters the water, making an ideal location for fishing. The beach area is very large with plenty of room to relax in the sun, play with a beach ball, or build a castle. You will find 18 picnic tables at the beach and a few grills that are for public use. A large playground is perfect for children to take a break from the sand. There is a half court for playing basketball and plenty of water sports that can be enjoyed as well. A shallow shelf off the coast is reserved for those who want to go fishing.
Special events take place at Kings Beach throughout the year. This is an attraction where you can spend the entire day with family and friends. After enjoying a day at the beach, explore the nightlife of the downtown area of Lake Tahoe.