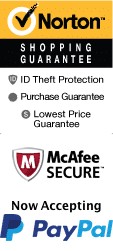 The following tours visit Bridgeport:
6/1/2023 - 10/26/2023
Save a Thursday for this spectacular sightseeing adventure in Yosemite Valley, for up close views of world famous waterfalls, granite peaks, and glorious vistas.
The community of Bridgeport, California, surrounded by National Forest land and the Sawtooth Mountains, is known for its rich history, recreation, scenic beauty, picturesque neighborhoods and the state's second oldest courthouse still in use. The city is the gateway to Bodie State Historic Park, the largest un-restored ghost town in the West.
The area is a premiere recreation destination, with pristine lakes, rivers, streams and hot springs. Well known for Rainbow, Brown and Cutthroat Trout, and of course the mountains which are sought for hunting, hiking, cross-country skiing, horseback riding and snowmobile adventures.