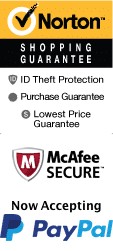 Under Canvas Great Smoky Mountains
1015 Laurel Lick Road Pigeon Forge, TN 37862
1-800-987-9852
Chat Now
Prepare for an immersive experience in the lap of nature when you pencil in your stay at Under Canvas Great Smoky Mountains. Treat your senses to scenic mountain views, peace, tranquillity, rejuvenating adventures and luxurious tented accommodations here. Nestled amidst the lush expanse of the vast wilderness, this rustic yet refined property provides a perfect base for those in love with the great outdoors. Exploring the profound beauty of the Great Smoky Mountains while having every conceivable comfort at your fingertips is just one reason why vacation enthusiasts choose Under Canvas as their preferred vacation stay.

One of the top activities conveniently located less than two miles from the property is a memorable journey through the serene backcountry roads of Gatlinburg. Unravel the history of this charming town while driving past panoramic viewpoints, historic architecture, and distinctive landscapes. The charming town center, a short drive away, offers an exciting array of shopping, fine dining, and entertainment options. Under Canvas's unique location melds effortlessly into the surrounding natural environment adding to the overall holiday experience.

During your stay at Under Canvas, you will be privy to amenities tailor-made to ensure a delightful experience. Bid adieu to the artificial monotony of fitness centers and instead embrace our specialized adventure program as part of your health regime. Disconnect to reconnect; find yourself through yoga sessions that blend perfectly with the chorus of nature. Rather than a traditional pool, you have endless acres of wilderness as your playground. Have cozy gatherings around the fire pit or enjoy the communal outdoor dining area. Keep your culinary cravings at bay with onsite dining options that offer a taste of gourmet food, complemented by the wilderness backdrop.

Each suite at Under Canvas includes a host of room amenities aimed at enhancing your stay and providing you the comforts of home amidst the wilderness. Each room is equipped with a king-size bed and luxurious ensuite bathroom. A wood-burning stove ensures your tent is a cosy sanctuary even during colder evenings. Stepping up in amenities, some options also offer a private lounge area, interior lounge, and additional beds. A selection of suites also come with the provision of a private deck where you can sit with your morning coffee and marvel at the stunning landscapes around you.

In terms of nearby culinary experiences, satisfy your taste buds at Peddler Steakhouse, which is known for its delicious, tender, and juicy steaks, located within 3 miles from the property. Take a short 4-mile drive to visit The Pancake Pantry, famous for its variety of pancakes, for a delightful breakfast experience. Experience shopping in Gatlinburg at its best at Mountain Mall or go for an adventurous experience of indoor skydiving at Flyaway Indoor Skydiving, both conveniently located within 5 miles from the hotel. So, choose Under Canvas Great Smoky Mountains as your vacation getaway and prepare for an experience as captivating as it is exhilarating.
Location Highlights
Nestled in the heart of the glorious Great Smoky Mountains, the Under Canvas hotel is a dreamy outdoorsy escape presenting its visitors with an abundance of nearby activities and amenities. Within a short drive, you will find some picturesque mountain towns, bustling with local boutiques, artisan craft malls, and an array of unique dining experiences ready for you to discover. Delight your taste buds with the region's delectable down-home southern cuisine, or take a chance and try the local favorite 'Tennessee BBQ'! For nature lovers, the Great Smoky Mountains National Park is only minutes away, offering a stunning realm of sylvan trails, stunning vistas, and abundant local wildlife. On your way, conveniently placed grocery stores and gas stations ensure a smooth and hassle-free exploration. The Under Canvas hotel truly offers an enriching, immersive experience in the mountain wilderness, balanced with the comforts of accessible conveniences.
Book Now!