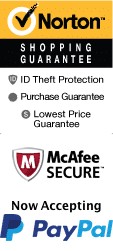 Vegetarian & Gluten Free Options in Gatlinburg/Pigeon Forge, TN
Dinner attractions are a cornerstone in the entertainment industry. With a growing variety of special diet needs, sometimes it can be hard for customers to find a dinner show that accommodates their diet. Luckily, these dinner activities in Pigeon Forge offer plenty of options for vegetarian and gluten free Pigeon Forge patrons. For a great vacation jam-packed with cool things to do in Gatlinburg, choose the best hotel for you and your family while on vacation.
Hatfields and McCoys Dinner Show Menu:
The Hatfield & McCoy Dinner Feud Show provides a unique experience for the entire family. The guests are seated on either the Hatfield or the McCoy side as they cheer for their side. The show is hilarious and entertaining. It also features a delicious meal.
Vegetarian Hatfield and McCoy Menu Options:
Creamy Vegetable Soup
Hot Rolls
Choice of Stir Fry Rice or Quinoa Dish
Steamed Vegetables
Smashed Mashed Taters
Buttery Corn on the Cob
Coleslaw
Pudding Cup
Gluten-free Menu Options:
Fruit Cup
Gluten Free Bread
Baked Chicken
Open Pit Pulled-to-Pieces Pork
Smashed Mashed Taters
Buttery Corn on the Cob
Coleslaw
Gluten Free Brownie with Whipped Topping
Vegan Meal Options
Quinoa Dish
Steamed Vegetables
Steamed Corn
Roasted Potatoes
Coleslaw (oil and vinegar based)
Fruit Cup
Dolly Parton's Stampede
This longtime favorite is sure to be a wonderful time! Bring the entire family along for patriotic numbers, horseback riding tricks, and original music from Dolly Parton herself. This show makes an excellent addition to any vacation, and it provides special dietary meals for those who need them.
Vegetarian Menu Options:
Hot Homemade Biscuit
Tender Whole Rotisserie Chicken
hickory Smoked Barbeque Pork Loin
Buttery Corn on the Cob
Herb Basted Potato
Hot Flaky Apple Turnover
Vegan Menu Options:
Fruit Cup
Vegetable Medley
Plain Corn on the Cob
Plain Potato Wedge
Hot Flaky Apple Turnover
Gluten Free Meal:
Fruit Cup
Dinner Roll
Whole Rotisserie Chicken
Hickory Smoked Barbeque Pork Loin
Buttery Corn on the Cob
Herb Basted Potato
Snickerdoodle Cookie