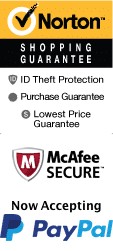 Gatlinburg Self-Guided ATV Vehicle Rentals
446 East Parkway Suite 10, , Between Light 0 & 1 Gatlinburg, TN 37738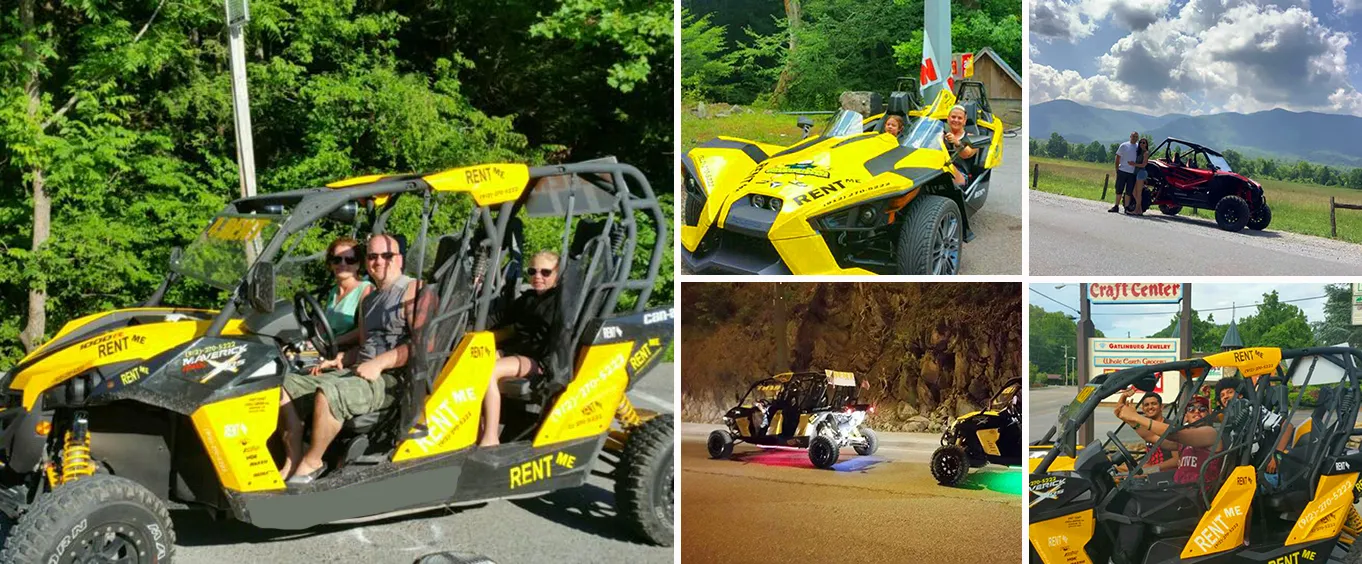 Rediscover the most notable hotspots that Gatlinburg has to offer at your own pace with an exhilirating self-guided tour romp through the city. There is no better way to uncover the natural wonders and famous landmarks of the Great Smoky Mountain area than with one of these exciting Gatlinburg / Pigeon Forge ATV Rentals. These on-road rental options are a great addition to your getaway.
Thrillseekers are bound to have a blast when they book this adventurous activity! There are so many beautiful and fun things to explore in the Smokies, but you can amp up each experience by traveling along in one of these thrilling vehicles. With rental times of four hours, visitors will be able to completely customize their experience. While your guide can absolutely give you some suggestions on where to go and what to see, ultimately the itinerary is completely up to you!
For those who want to experience the natural mountainside views and the great outdoors, this is a great option. The mountain views are positively stunning, allowing for some of the most scenic vantage points in the area. And for those wishing to experience the energetic and lively local life, head downtown where you can visit notable boutiques, shopping venues, restaurants, and attractions. Whether you want to take a cruise through downtown or want a cool ride to Ripley's Aquarium and your other itinerary stops, this rental experience will bring an extra thrill to your explorations!
About the Gatlinburg ATV Rentals Vehicles: Enjoy ATV Rentals in Pigeon Forge / Gatlinburg
There are several vehicle options to enjoy. Whether you want to embark upon a Honda Talon or a Can Am Defender, a two-seat or a four-seat adventure, there is something for everyone.
2018 Can Am Maverick X3 Turbo XMR Pigeon Forge ATV Rentals
This two-seater vehicle is the perfect choice. This side-by-side vehicle offers 120 HP, a Smart Lok system for traction, snorkeled engine, and tons of fantastic maneuverability. Its ergonomic cockpit makes it the perfect option for those seeking comfort during their experience.
2019 Can Am DEFENDER HD8
This vehicle is a utility ATV that is chock-full of specs. With its 2-cyllinder, 4-stroke V Twin engine, you'll be able to conquer the roads unlike any other. It can reach up to 55 MPH so is a great choice for your on-road adventures through the Smokies.
2018 Can Am X3 Turbo 1000
This four-seater is a great choice for those who want to thrill the family with some on-road fun! It features a 120 HP Rotax ACE 900 cc Turbocharged Triple-Cylinder Engine that can dominate any sort of on-road obstacle you may find. Its seats are comfortable and the cockpit is spacious.
2018 Honda Pioneer 1000 ATV Rentals in Gatlinburg TN
With five seats, this vehicle provides ample room for your whole family. It also sports a 999c liquid-cooled four-stroke engine, six-speed transmission, and double wishbone suspension for a smooth ride.
2018 Polaris Slingshot ATV Pigeon Forge
his three-wheeled motorcycle is a cool way to get the motorcycle experience without having to have a motorcycle license. It seats up to two and is a 5 Speed manual. It comes in yellow and red.
CAN AM MAVERICK XMR SPORT 1000
This beautiful vehicle provides an amazing experience in the Smokies. Embark upon this two-seater to experience some fantastic sightseeing on a smooth ride and with ample cockpit space.
2019 Honda Talon
This vehicle option is a great choice. It features 10 horsepower and a 999c liquid-cooled parallel twin engine. It can reach speeds up to 75 mph. It also comes in two-seat and four-seat styles.
Completely overhaul your next Smoky Mountain area vacation by adding one of these rentals to your bookings! Whether you choose to explore the beautiful mountain views or want a cool ride to all of your downtown points of interest with a side by side rental Gatlinburg, this rental activity breathes an extra breath of excitement into your vacationing experiences. When you're finished traversing the most interesting parts of the Smokies, be sure to check out other attractions or book a hotel to complete your stay. atv rentals smoky mountains atv rentals pigeon forge tn atv gatlinburg atv riding gatlinburg tn atv rentals gatlinburg tn
Reviews

Delbert Rodriguez
Orlando, FL
✓
Verified Traveler
They are very kind persons and they don't push you to buy anything. They just explain the activity and you deside.
Frequently Asked Questions for Gatlinburg Self-Guided ATV Vehicle Rentals:
What are some of the rules of the rental?

Visitors cannot go off-roading in this vehicle. They must also adhere to the max speed limit of 45 MPH at all times.

How many people can ride on the ATV at one time?

The ATV can accommodate up to 5 people.

What is the policy in case of inclement weather?

Rentals occur rain or shine.

Is Gatlinburg Self-Guided ATV Vehicle Rentals guided or a non-guided timed equipment rental?

This is a self-guided equipment rental.

What type of clothing is appropriate?

Comfortable clothes and close-toed shoes. Helmets are not required.

What age is Gatlinburg Self-Guided ATV Vehicle Rentals appropriate for?

Must be 18 and older to rent, but all ages can enjoy the ride.