Buttonwillow Civil War Theater
2135 Parkway Pigeon Forge, TN 37863
1-800-987-9852
Chat Now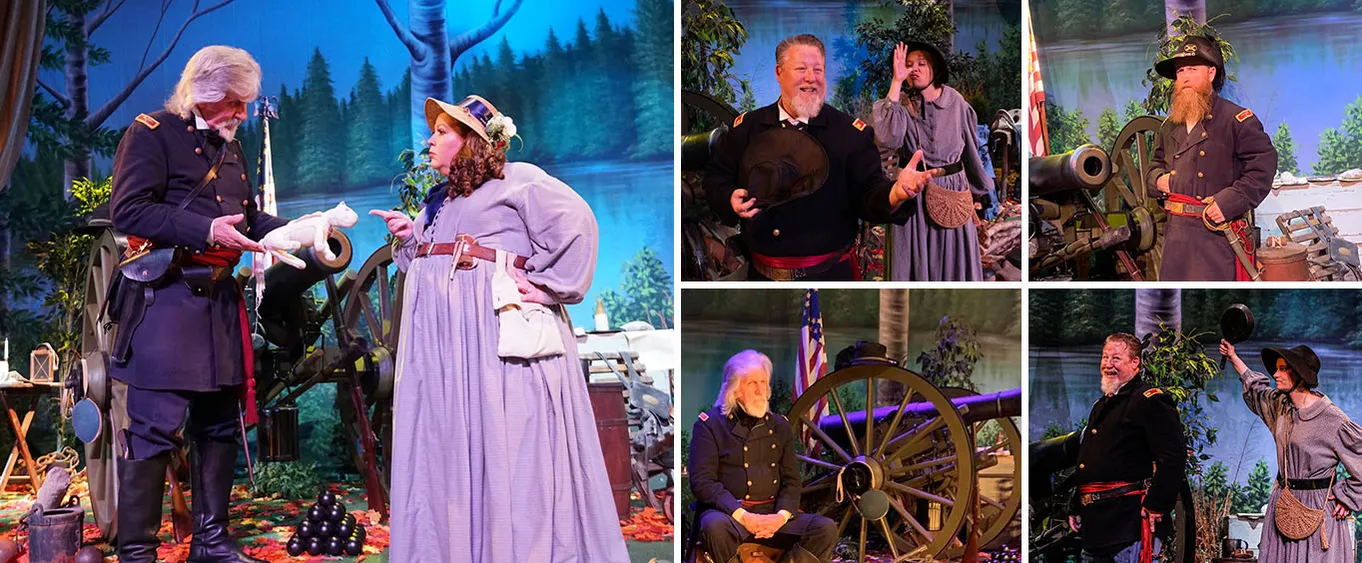 Whether you are a history buff or just want to learn a bit about the Civil War, a trip to the Buttonwillow Civil War Theatre Pigeon Forge, TN is certain to bring an interesting historical aspect to your vacation in the area. Grab your tickets today and enjoy the show!
The Civil War was the bloodiest event in US history, pitting brother against brother as the North and the South fought. Relive the legacy and learn about its history at this Pigeon Forge theater. Each production at the Buttonwillow Civil War Theater is fascinating, heartwarming, and pays homage to those who fought and died in the Civil War. Coming to life with original scripts and costuming as well as realistic wax figures and Civil War facts, history lovers of all ages are certain to enjoy their time here.
Now Playing at the Civil War Theater Pigeon Forge: Granddaddy's Watch
This original play was written by Steve Gipson and is currently playing at the Buttonwillow Civil War Theater. Steve Gipson has spent more than forty years on stage and writing plays, and he brings his impressive skills with him as he stars in this show. Watch as the story follows a Unionist soldier who runs into his Confederate family member as the Civil War rages on in the year 1864. You'll delve into their viewpoints and watch on as they both fight for the Tennessee they know and love.
This heartwarming show is certain to impress, with its stunning costuming and brilliant writing. Whether you are a longtime history buff or wanting to enjoy high-quality production value, a visit to the Buttonwillow Civil War Theater for a civil war show Pigeon Forge is a must. Be sure to visit the gift shop too for Civil War memorabilia and visit the mini Civil War museum onsite.
Reviews

Linda P Peevey
AL
✓
Verified Traveler
This was our favorite of all the attractions that we saw. We were astounded at some of the historical (unknown) facts that we learned when we watched the play. Unfortunately mr. Gipson had passed away before we made our trip but mr. Hodges and ms. Woods did a great job and made us laugh with their antics. It was great and i am so glad i got to experience it.

Lisa Yoder
Guthrie, KY
✓
Verified Traveler
A great places to learn a lot of little known facts about the civil war. Very balanced viewpoint.
Frequently Asked Questions for Buttonwillow Civil War Theater:
In what theater is the show held?

Buttonwillow Civil War Theater.

What type of parking do you have?

Parking is free.
Book Now!