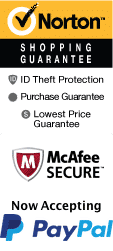 YOUR PEACE OF MIND IS OUR TOP PRIORITY
Should you need to cancel at any time, you have up to 48 hours from your vacation start date to do so for a 100% future travel credit.

Las Olas Riverfront in Fort Lauderdale, FL
300 S.W. 1st Ave Fort Lauderdale, FL 33301
Las Olas Riverfront in Fort Lauderdale, FL is a nice relaxing spot for boutique shopping and dining at delicious restaurants, bars, and cafés.
The live entertainment and night life excitement makes it popular for a more refined yet outgoing crowd.
Twelve international art galleries and three state of the art museums can be discovered at Las Olas Riverfront, adding to the vibrant and multi-cultured atmosphere of the location. Las Olas Riverfront is also known for their classic charm. The streets are lined with black olive trees, Mediterranean style architecture, bright lights, and palm trees.
Las Olas is Spanish for 'the waves,' and this beautiful area in Fort Lauderdale does just that with all that they have to offer visitors, particularly those who are visiting for an extended time. There are property rentals throughout Las Olas Riverfront that will keep you at the center of all that you need and want. The Riverside Hotel is also an option if you won't be staying for long, and you just want to be near the lively atmosphere of Las Olas.
Hampton Inn is also nearby for lodging. The best that Fort Lauderdale has to offer is right in the hear of Las Olas Riverfront. Aside from having the best shops and restaurants in town, there are always exciting events going on that you'll enjoy, such as art fairs and wine and food tasting events. If you're going to be in the Fort Lauderdale area, you won't want to miss out on Las Olas Riverfront.